Reflect, Reset, REVERB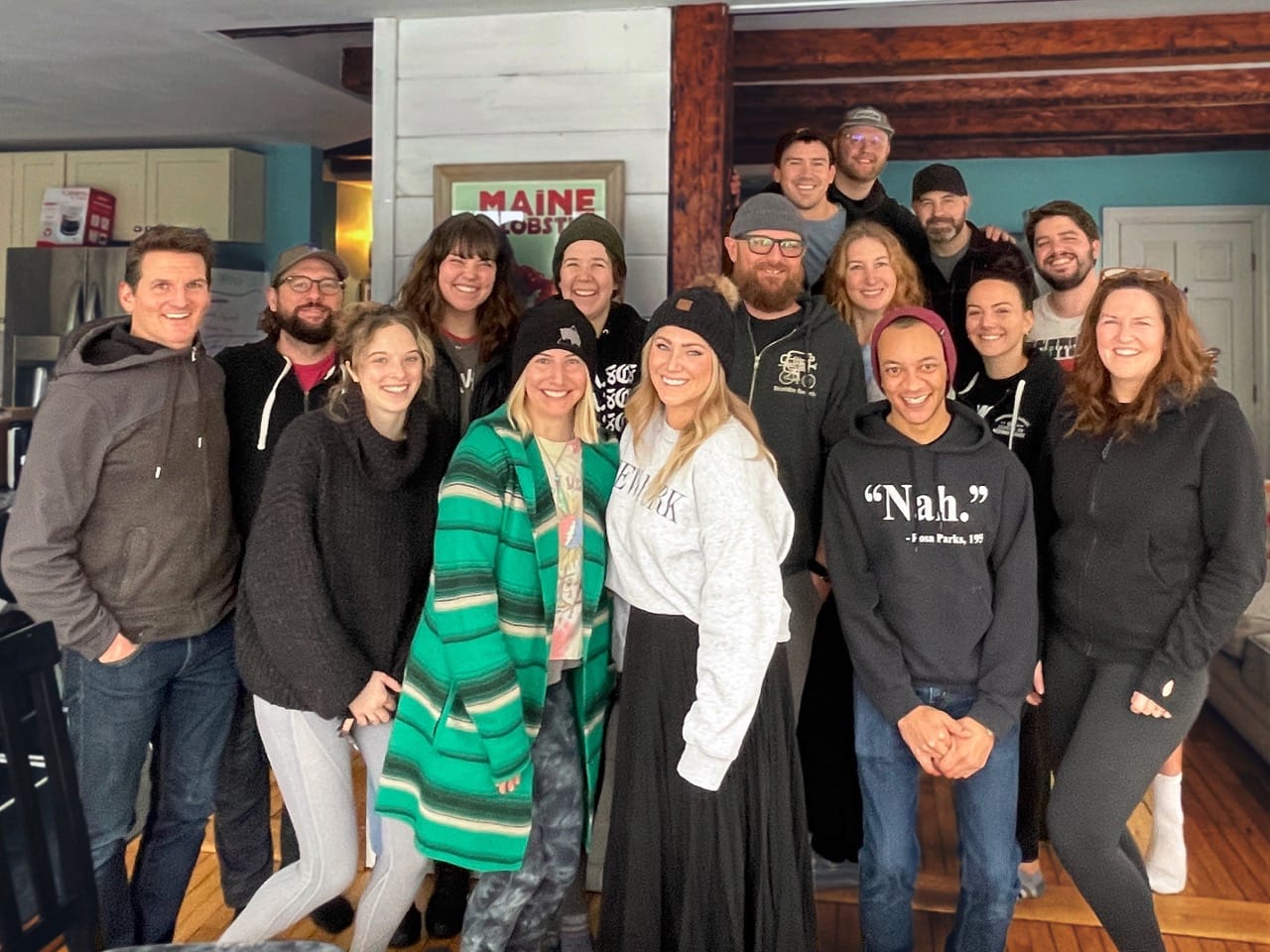 Every year, Team REVERB gathers live and in person for our annual retreat. Our core 12-person staff and team of Onsite Coordinators, mostly from Portland, but with a few sprinkled in different pockets of the country, join together for a few days of reflecting, resetting, reconnecting, and refocusing for the new year.
2022 was a doozy. With over 850+ shows worked, $2+ million dollars raised for social and environmental causes, 45,000+ tonnes of co2e avoided in the music space (plus so many more fantastic stats), we used this retreat space to celebrate what we've accomplished together and use what we've learned to make 2023 even more impactful.
We piled into our retreat space on Monday morning. Having arrived the night before, our onsite coordinators and remote office staff greeted us with smiles and warm coffee as we reunited. This was the largest retreat group we've ever brought together, including two newly hired staff members, Olivia and Livi, taking up the Operations Manager and Community Outreach and Partnerships Coordinator positions.
Soon enough we were off reviewing our programs from the previous year and strategizing for the next. From our work with nonprofit partners, to volunteer community building, and internal communication optimization, we touched every sphere of REVERB's work to make sure our operations were streamlined for more good work for people and our planet.
Now, where there is good work there must be good rest, and when a job is well done, one must celebrate! So we did! On Tuesday evening, after time playing with the team at Terrarium of Portland, ME (huge shout out for having us at such a fun space!!), our long-time Onsite Coordinator, Emilio, orchestrated our entire team to a guacamole-topped symphony of a taco Tuesday dinner (including vegan and gluten-free options to the delight of this blog post writer). With all of our plates full of homemade tortillas, salsa, and taco awesomeness, the entire team gave our annual toast to the past and the future of amazing environmental work.
The next day we woke up for a team stretch, concluded our work, and took off again to continue the REVERB Mission from our different pockets of Portland and the US.
Our retreats are such special events. It is the only opportunity we have to be in person with the whole team to work and also to connect as a staff. Our small, but incredibly mighty team of environmentalists (who all just happen to be GIANT music nerds) could not feel more like family and our charge could not be stronger. We can't wait for more shows, more climate actions, and to show you more of how REVERB is greening the music space in 2023.
Environmentalists and friends, stay tuned.
-REVERB