Netflix Party: There's Something In The Water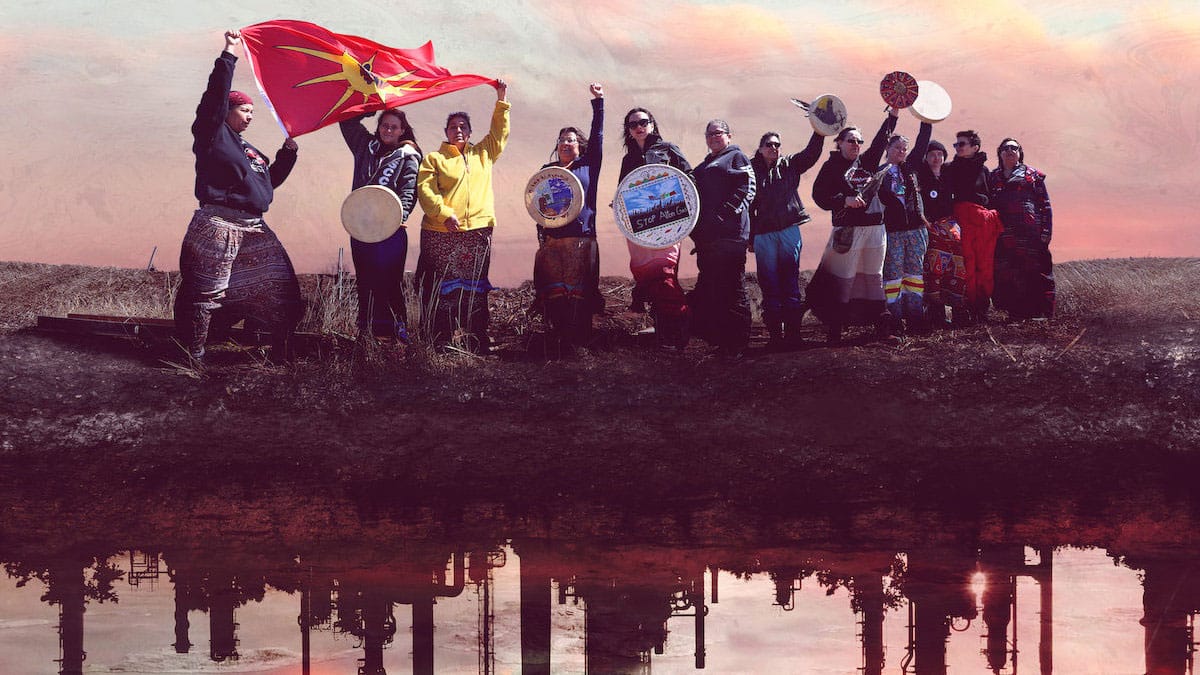 Hey REVERB fans!
Intern Caroline here. I have absolutely loved my summer working with REVERB because it has opened my eyes to so many environmental issues I had never really paused to consider. In addition to educating fans (and employees) on sustainability in the touring industry, REVERB promotes several missions and movements, such as plant-based eating, eliminating illegal logging, water preservation, etc. The biggest lesson I've learned, however, is no matter how much we educate ourselves, there's always more to uncover.
With that said, Emma and I would love to share a film with you that transformed our own perspectives on one of the most crucial environmental issues: environmental racism.
On Monday, August 10 @ 8pm EST, we will be hosting an interactive viewing party via Netflix Party to watch and discuss the 2019 film, There's Something In The Water.
There's Something In The Water, released in 2019 and directed by actress Ellen Page and co-director Ian Daniels, features several stories of BIPOC (Black, Indigenous, and People of Color) women fighting against environmental racism in their small-but-mighty communities. Based on the groundbreaking book by Ingrid Waldron, the film exposes environmental racism ingrained in Nova Scotia's Black and Indigenous communities and the irreversible health impacts experienced by community members.
As an opportunity to watch together and discuss in real time, we are hosting a Netflix Party viewing party of There's Something In The Water on Monday, August 10 at 8pm EST/5pm PST. Netflix Party is a chrome extension that allows viewers in any location to watch a movie together with a chat box for conversations. To sign up for the viewing party, click HERE.
Throughout the film, Emma and I will be commenting and asking questions in the chat to stimulate conversation. No, you will not be tested, but we would love to hear your input on the film!
CLICK HERE to sign up for the viewing party. Once you sign up, you will receive a confirmation email with instructions on how to download Netflix Party. We will send you an active link 5 minutes before starting the film on Monday night, so make sure you mark your calendars!
Want more information about environmental racism before watching? Check out the info and additional resources below!
---
What is environmental racism?
Simply put, environmental racism describes the disproportionate exposure to pollutants and environmental disaster in predominantly-BIPOC communities. According to a 2018 study published by the Environmental Protection Agency, people of color are more likely to live in polluted areas and experience serious health impacts such as cancer, asthma, and other diseases or infections. We see this in many low-income communities with economies supported by hazardous industries, such as coal, paper, and oil drilling. We also see it in urban city areas.
Imagine you are a white, middle-class family looking for a house in your nearest city. There is one available next to a community park with greenspace and trees and another available next to the paper mill outside of town. Though the second house is much cheaper and falls under your budget, you choose the house by the park. Why? Because the air is cleaner and easier to breathe. This may seem like an obvious decision, but for many underprivileged families, the option is not present. Statistically, families of color, especially Black families, have lower household incomes (According to the US Census, the real median household income in 2017 for White, non-Hispanics was $68,145, almost $28,000 more than the median household income for Black families at $40,258). Therefore, families of color are more likely to live in these polluted areas and face serious health consequences.
External Resources
Click here for more insight on environmental justice in the United States from the EPA.
Click here for more information on the film from the Toronto International Film Festival
*This event is not sponsored by Netflix or Netflix Party