My Last Twenty: Paige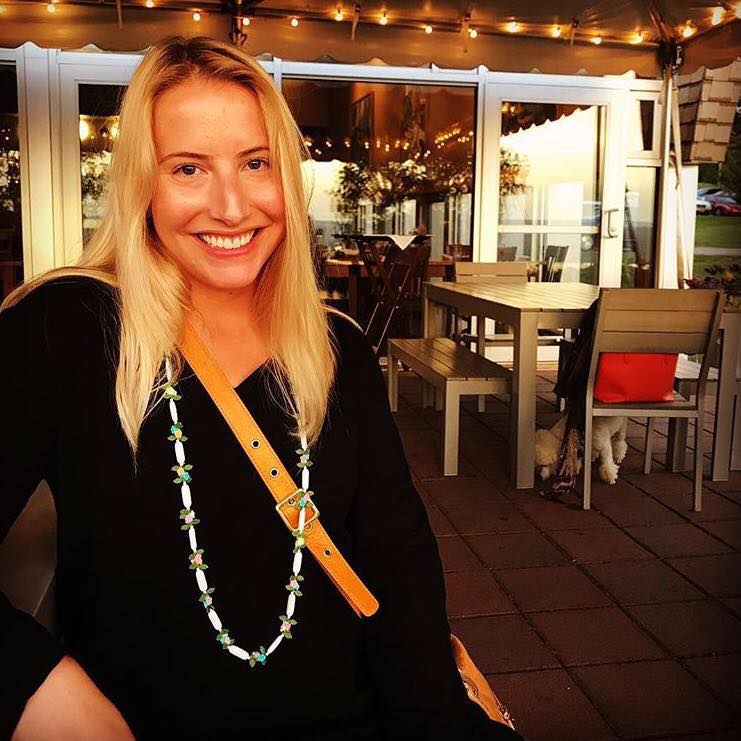 We're starting a new blog series here to celebrate our shared love of music.  Periodically, we'll be asking our staff, partner artists, and other guests to share the last twenty songs they listened to and tell us a little bit about why they were listening. We'll also be creating a Spotify playlist of their songs, so you can listen along.
We're starting this series off with REVERB's incredibly talented Manager of Volunteer and Community Programs, Paige.
---
Like everyone at REVERB, I live for music! I play music from the moment I wake up to the moment I go to sleep. My husband and I collect vinyl records (he's been doing it since 1996, so no hipster accusations, please!), so that's how I listen to music most often – we have over 1,000 records – a whole wall – and a pretty serious sound system. But when I'm on the go, I get my tunes through Spotify! Below is a sampling of the weird musical wormholes I've been going down lately! You can see that I love high drama, glam rock, and pop. It's mostly "old" music, but I do love me some Miley Cyrus.
Godstar – Psychic TV
Psychic TV is my #1 band right now! They're an 80/90's new-wave acid-house band fronted by Genesis P'Orridge. Do you know the story of Genesis and Lady Jaye? Google it. This is song is about the night Brian Jones drowned and it's amazing.
Just Like Arcadia by Psychic TV
See above
Rats – Ghost
Ahhh, Ghost! I love horror-rock, and I love a band that goes all in. Their new album just came out and this is the first single.
Dance Macabre – Ghost
More Ghost! Second single.
Debris – Faces
Love the sound of Ronnie Lane's voice here. Love that it's a sad song about a flea market.
Lo Boob Oscillator – Stereolab
Love French pop music!
Baby Driver – Simon and Garfunkle
So catchy and fun to listen to while walking or driving!
Wristband – Paul Simon
Paul Simon is the best songwriter ever – this song is about everything and nothing. It's also the theme song to a REVERB summer – can't get in without a wristband!
Jailhouse Rock – Elvis Presley
Crash.Boom.Bang.
Suspicious Minds – Elvis
Drama! Glamour!
Waiting on a Friend – The Rolling Stones
I listen to this song in the morning – so chill.
Love Me, Please, Love Me – Michel Polnaref
Love French pop music! And the sound of Michel's voice here… shivers!
Can't Nobody Love You – Zombies
Another song that gives me shivers!
We Can't Stop – Miley Cyrus
We run things, things don't run we.
We A Famly – Flaming Lips feat Miley Cyrus
Miley Cyrus and Her Dead Petz was just the greatest. Loved to see this pop up on Oczy Mlody.
Orchids – Psychic TV
More PTV
Cannabis – Serge Gainsbourg
More French pop – another great song to walk to! Feels like a soundtrack in your head.
Do You Love Me – Johnny Thunders & The Heartbreakers
My husband has this on repeat. Now I'm back! And I can really shake 'em down.
Go Champs Go – The Champs
We listen to a lot of Champs and the Ventures at home.
Living Dead Girl – Rob Zombie
More horror rock! Can't wait to see RZ & Marilyn Manson at Xfinity Center in August – check out the REVERB VOLUNTEER PAGE to join us!