Meatless Monday Week 8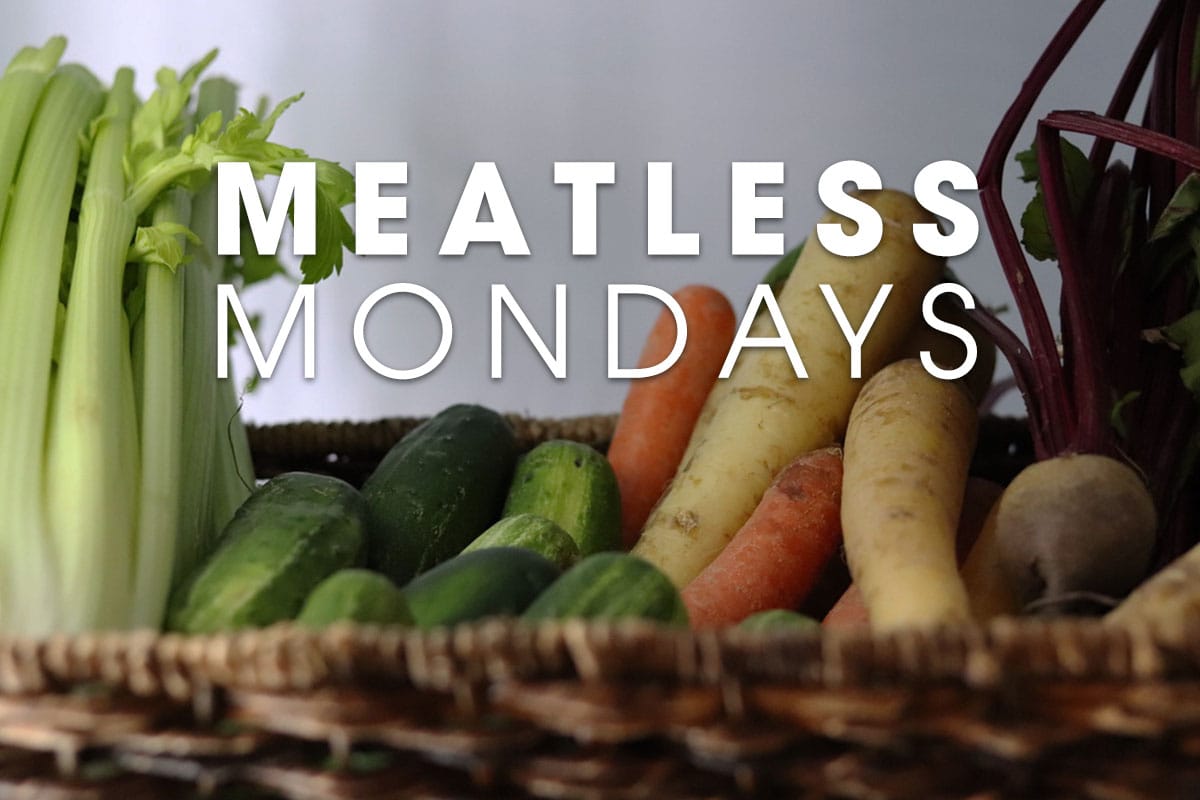 Charred Corn Salad with Basil and Tomatoes
For this week's installment of Meatless Monday, we've got a favorite recipe from our community and volunteer programs manager, Paige Roth: Charred Corn Salad with Basil and Tomatoes. Nothing better than corn on the grill in the summertime!
Do you have a go-to vegetarian or vegan recipe to share? Hit us up on Twitter, Instagram, or Facebook and let us know!
---
Ingredients
Serves 8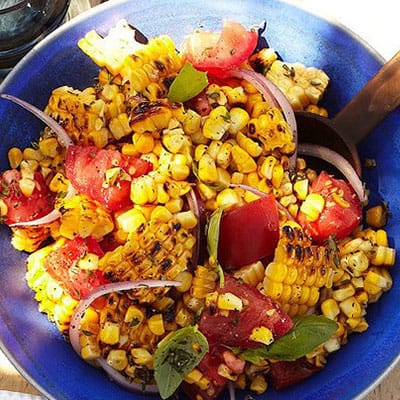 12 ears of corn, husked
6 tablespoons olive oil, divided
1 cup thinly sliced red onion
2 large tomatoes, chopped
1 cup (loosely packed) fresh basil leaves, large leaves torn
1/3 cup (or more) fresh lime juice
2 tablespoons chopped fresh thyme
Kosher salt, freshly ground pepper
Preparation
Build a medium-hot fire in a charcoal grill, or heat a gas grill to high. Rub corn with 1 tablespoon oil. Grill, turning frequently, until corn is charred and heated through, 10-12 minutes. Remove from grill; when cool enough to handle, cut kernels from cobs and transfer to a large bowl. DO AHEAD: Corn can be made 3 hours ahead. Let stand at room temperature.
Place onion in a strainer and rinse with cold water to mellow its flavor. Drain well. Mix onion, remaining 5 tablespoons oil, tomatoes, basil, 1/3 cup lime juice, and thyme into corn. Season to taste with salt, pepper, and more lime juice, if desired. DO AHEAD: Salad can be assembled 1 hour ahead. Let stand at room temperature.