Meatless Monday Week 7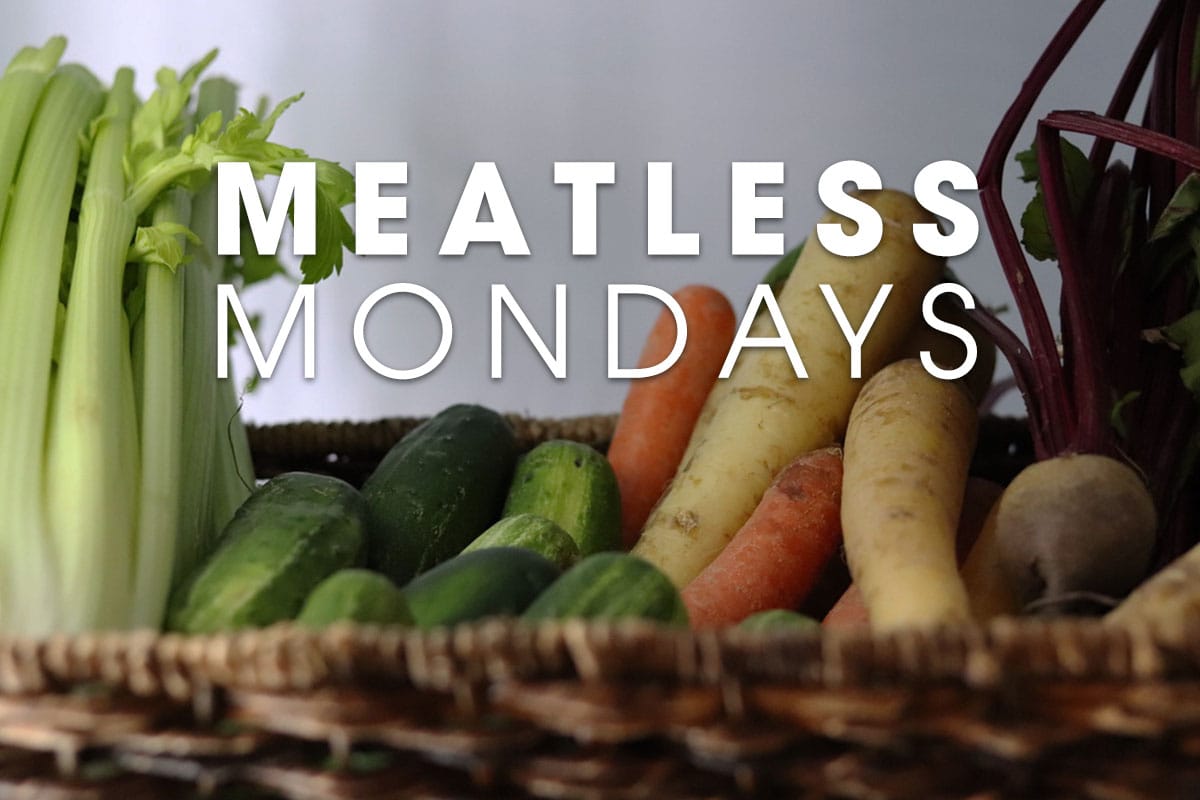 Roasted Carrot Salad
Another delicious Meatless Monday recipe from our friend, Jim Berman – Executive Chef at La Colombe.
Have a go-to delicious vegetarian or vegan recipe? Hit us up on Twitter, Instagram, or Facebook and let us know!
---
Roasted Carrot Salad (serves 2)
1 lb. carrots, oblique cut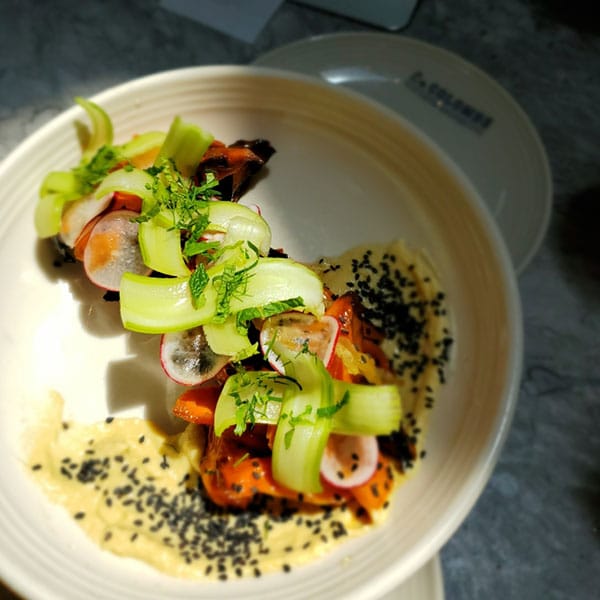 Grapeseed oil
Salt
Coarse ground black pepper
1/4 cup, Espelette vinaigrette (below)
1/3 cup, hummus
2 stalks celery, shaved
2 each, garden radish, shaved
Fresh dill, basil, mint, cut into little ribbons (chiffonade)
Black sesame seeds
Preheat the oven to 400-degrees. Toss the carrots with enough oil to gently coat. Season liberally. Spread in one layer on a sheet tray. Roat until the edges of the carrots are well charred. Don't be scared! The char has flavor!
Remove from the oven. Allow to cool. Toss with the Espelette Vinaigrette. Set aside.
Spoon half of the hummus onto each plate. Layer the carrots,  celery, radish, herbs, and sesame seeds on the hummus.
Espelette Vinaigrette
3 Tablespoons, red wine vinegar
1 teaspoon, dijon mustard
1 teaspoon, Espelette (pimento-esque chili powder)
Kosher salt
3/4 cup, grapeseed oil – or oil of preference