Meatless Monday Week 21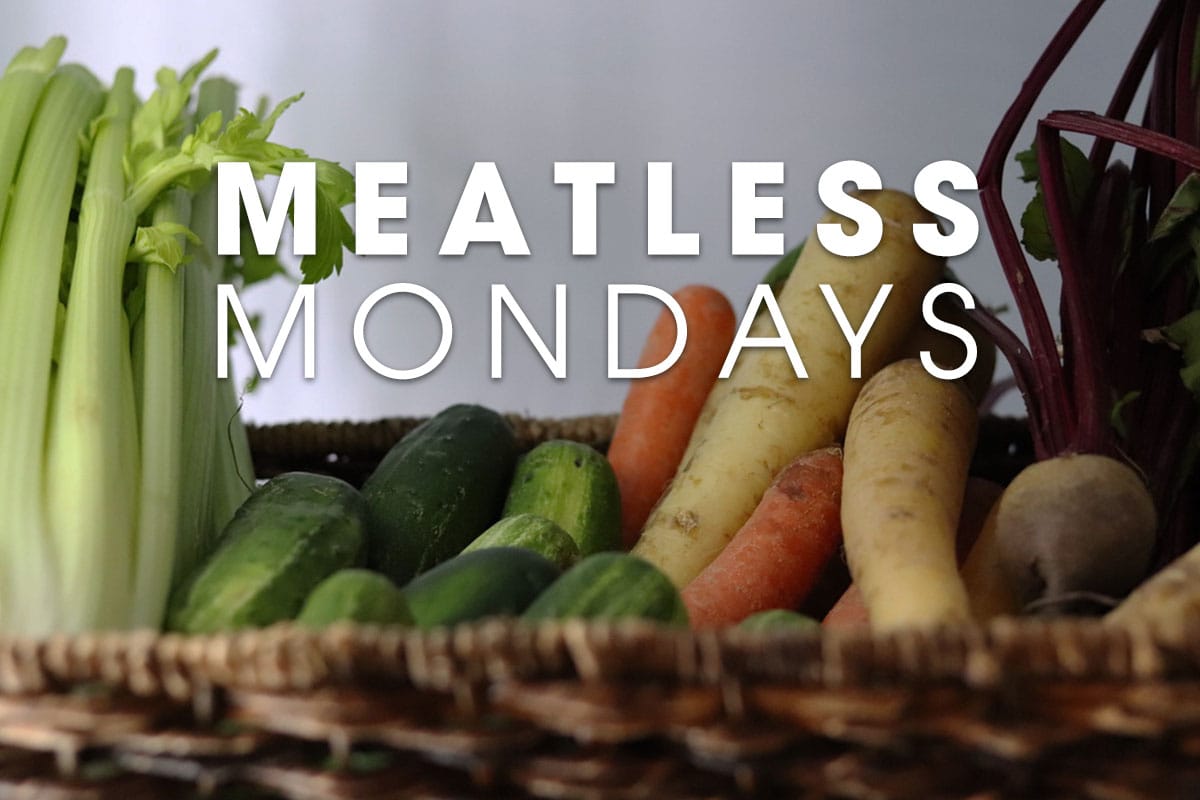 Gnocc-it Out of the Park with Gnocchi!
Here's another one from our friend, long-time volunteer, and Dave Matthews Band fanatic Chef Jim Berman. There may even be a DMB reference or two hidden in the recipe. Take it away Jim!
---
The flavors in fall's palate are unrivaled. We start to get the hearty squash varietals, big leafy greens, pumpkins, and the irony root vegetables. Sweet potatoes, yams, and pumpkins start to do their thing, too.
Tonight's Meatless Monday makes the best of what's around in the potato-turned-pasta pedigree. Sweet potato gnocchi get the upended fall treatment with the textural jab of pepitas laced with brown butter and dried cherries.
Gnocchi Dough
2 cups, cooked sweet potatoes (about 3# of sweet potatoes baked until fork-tender, squeezed from their skin)
2 eggs
2 1/2 cups, all-purpose flour + additional for kneading, dusting
Combine the potatoes, eggs, and flour. Mix with a spoon until well blended. Knead with a smattering of additional flour until the dough is tacky without being a completely sticky mess. Divide the dough into 4 equal blobs. Working with each portion, roll into a long strand, approximately 3/4″ wide. Cut 1″ pieces from the strand. ightly flour and set on a tray. Continue with the remaining portions. Set aside.
Brown Butter
1 stick (4oz) unsalted butter, cut into 8 cubes
Over medium heat, place the butter in a sauce pan. Allow the butter and then brown, paying careful attention to go for deep tan, not burnt. Set aside.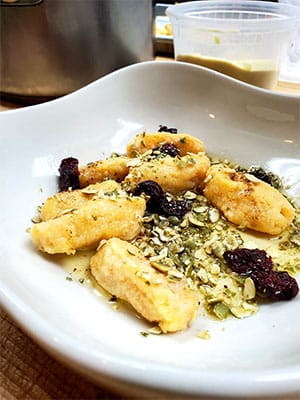 Garnish
1/2 Cup, pepitas, toasted, pulverized but not dust
1/2 Cup, dried cherries, roughly chopped
Heat 3 quarts of water in a pot over high. Add 2 tablespoons of salt. Bring to a boil. Add gnocchi. Remove when the gnocchi from the water after they have floated for 1 minute. In a mixing bowl, toss the cooked gnocchi with the brown butter. Spoon the buttery gnocchi into bowls.
Top with the toasted pepitas and chopped cherries. Finish with a pinch or two of salt and the remaining butter.