Meatless Monday Week 19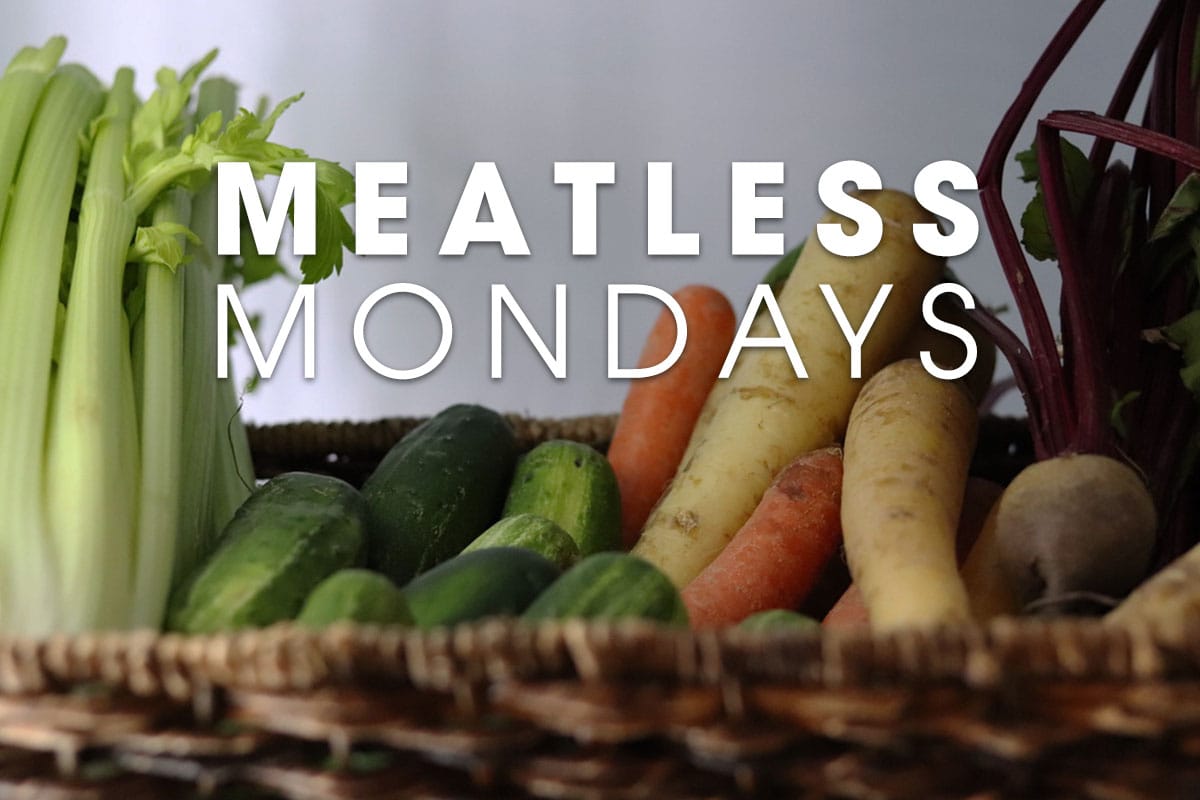 Vegetarian Chili
---
The leaves are changing colors and falling off the trees, the mornings are cool and crsip, and the flannels are out in full force. It's fall in New England, and that's got us thinking about chili!
This recipe from Emeril Lagasse is easy, healthy, and absolutely delicious. Serve it with rice like the recipe suggests or with crusty bread for dipping. Or go crazy and serve it with cornbread. However you serve it, you'll love this veggie chili!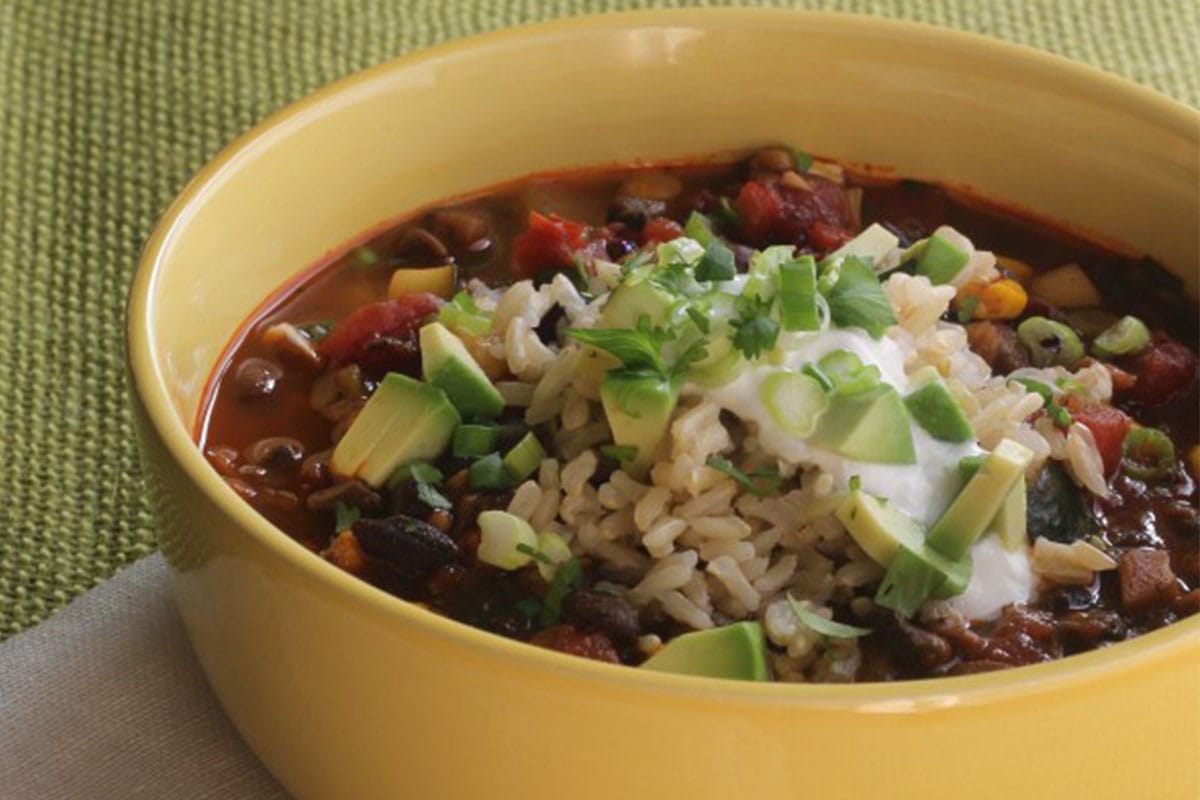 Ingredients:
3 tablespoons olive oil
1 1/2 cups chopped yellow onions
1 red bell pepper, stemmed, seeded, and chopped
1 poblano pepper, stemmed, seeded and chopped
2 to 3 serrano chiles, minced
1 1/2 pounds baby bella mushrooms, diced
Salt and cayenne pepper, to taste
3 tablespoons minced garlic
3 tablespoons chili powder
1 tablespoon ground cumin
1 teaspoon Mexican oregano, crushed between your fingers
1/2 bunch cilantro, stems and leaves separated and both finely chopped
2 bay leaves
Two 14.5 ounce cans petite diced tomatoes (with juices)
3 cups water, or more as needed
Two cans black beans, drained and rinsed under cool water
1 large zucchini, diced
2 cups fresh or frozen corn kernels
Cooked brown rice, for serving
Sour cream, for serving
Chopped green onions, for serving
Diced avocado, for serving
Directions:
Heat the oil over medium high heat in a large heavy Dutch oven and saute the onions, bell pepper, poblano, and serrano chiles until the vegetables are soft, 4 to 6 minutes.
Add the mushrooms, season lightly with salt and cayenne, and continue to cook, stirring as needed, until the mushrooms have given off their liquid and then begin to brown around the edges, 4 to 6 minutes longer.
Add the garlic, chili powder, cumin, oregano, cilantro stems, bay leaves, and cook until the spices are fragrant, 1 to 2 minutes.
Stir in the canned tomatoes and 2 cups of the water. Bring to a simmer, lower heat so that the chili gently bubbles, and cook for about 20 minutes, adding more water if the chili gets too thick.
Add the beans and cook until thickened, about 10 minutes longer. Stir in the zucchini and cook for 5 minutes, then stir in the corn and any additional water to correct the consistency if the chili has become too thick. Cook until the zucchini is softened but not mushy, about 10 minutes, then stir in the cilantro leaves, correct the seasoning with salt and cayenne, and remove from the heat.
Serve the chili garnished with a spoonful of brown rice, a dollop of sour cream, and a sprinkling of green onions and diced avocado.