Meatless Monday Week 17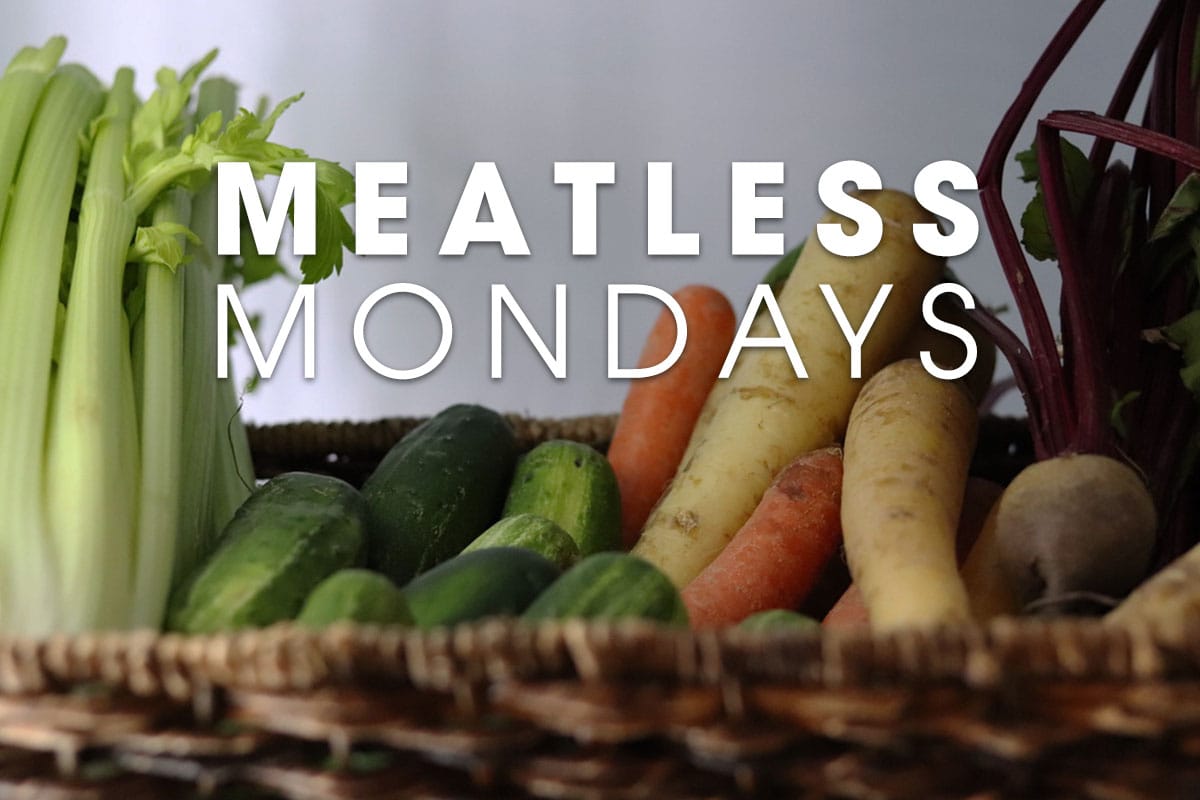 Kale, Caesar!
Sorry for the pun… But we're not sorry bringing you this delicious kale caesar recipe from our friend Jim Berman (@ChefTalkJim) – Executive Chef at La Colombe.
Here's what Jim has to say:
Here is a solid one for the start of the fall – a kale caesar with roasted mushrooms to dress-up a casual dinner while keeping a tight budget on dollars and prep work.
 
As fall rolls in, the hearty greens spark exciting flavor. Of note, younger kale is tender, abundant, and is generally available on the local market. Marry the verdant leaves with a stand-up dressing and a meal is born. Dot the salad with a roasted vegetable or two, and Meatless Monday is a full-on culinary happening.
---
Kale Caesar with Roasted Crimini Mushrooms – Serves 2
Roasted Mushrooms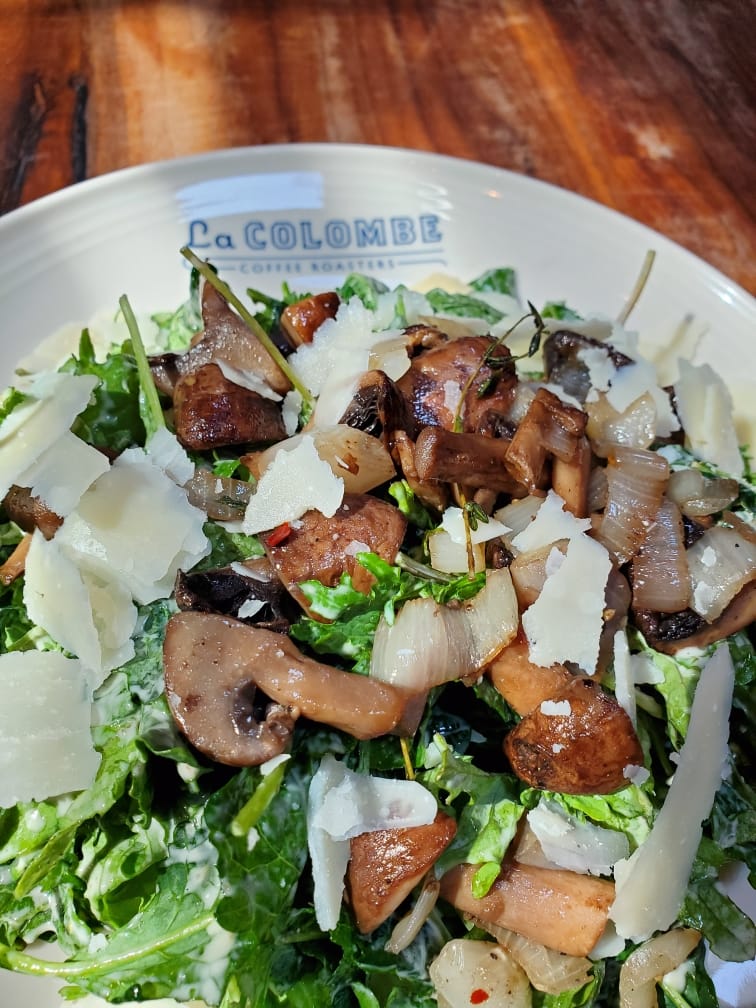 1/2#, Crimini mushrooms (younger versions of mature Portabellas!), cut into 1/4's
1/2 cup, Shallots, roughly chopped
A few sprigs of fresh thyme
Grapeseed oil to drizzle
Salt
Preheat the oven to 425. Combine the mushrooms, shallots, thyme stems. Drizzle with just enough oil to barely coat. Sprinkle with salt. Place the mixture on a sheet tray in a single layer.
Roast in the preheated oven until the mushrooms take on some color and the shallots turn gently translucent. Remove and allow to linger at room temperature while the rest of the salad is being prepared.
The high temperature of the oven will ensure the mushrooms actually roast rather than just wallow in their own steam.
While the mushrooms are cooking, prepare the dressing:
Kale Caesar Dressing
1/4 cup, Lemon juice (squeeze them fresh!)
1/4 cup, Red Wine Vinegar
2 cloves, Garlic, peeled
1, Egg yolk
1 Tablespoon, Capers
1/2 Tablespoon, Dijon mustard
1/2 teaspoon (or more!) Salt
1/2 teaspoon, Black pepper
1/2 cup, Grapeseed oil
1/2 cup, Olive oil
In a food processor or blender, combine all the ingredients except the oils. Pulverize. Slowly drizzle in the oils. The finished dressing should have the consistency of a thin mayonnaise. If it is too thick, add a tablespoon or two of water until the desired consistency. Taste for salty balance; add more salt as needed.
Assemble the Salad
2 Cups, gently packed, Baby kale
Parmesan Reggiano for shredding
Immediately before serving, toss the greens with as much – or little – of the dressing as preferred. Dot the salad with the roasted mushrooms. Shave some parmesan for another layer of flavor. Serve immediately to prevent the salad from getting soggy and sad.
The remaining dressing can be stored in the refrigerator for 7 days and can also be made ahead so make Monday night even less of a hassle.
Hearty greens are a remarkable source of nutritional abundance while almost always available locally sourced – good for you, good for minimizing an environmental impact. As fall turns cooler, big, leafy greens do their thing. More greening coming soon.