Meatless Monday Week 13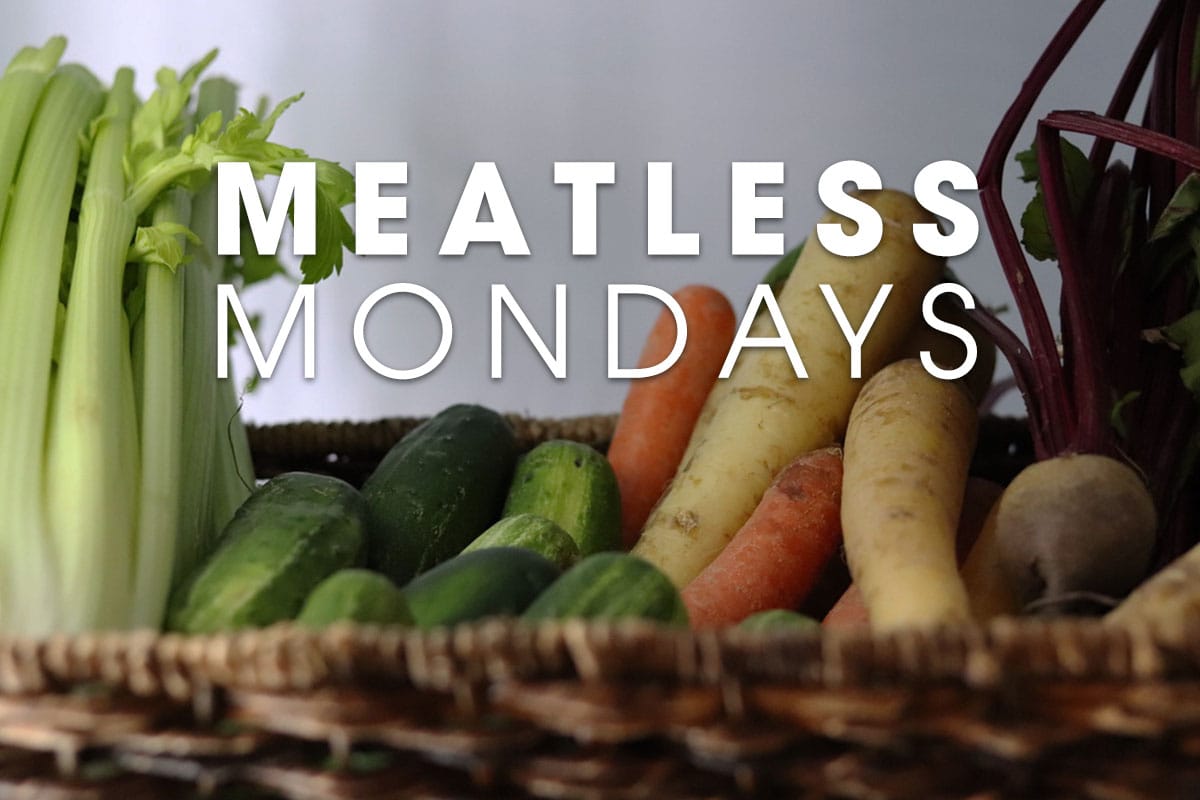 Roasted Veggies: Perfect for Late Summer
---
Our friend Jim Berman is back with tips on roasting veggies – and at the perfect time! The season's are changing and harvests are at their peak.
Enjoy these on their own, add them to salads, or mix with some cheese and grains for a delicious, healthy meal.
---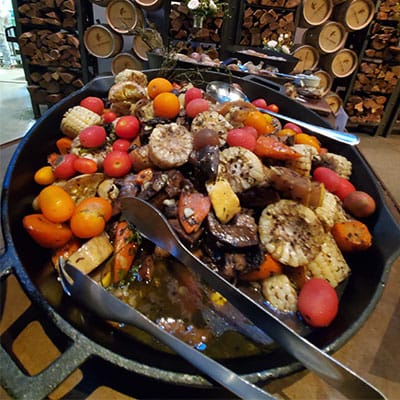 As summer wraps, the harvest is never better. Local produce is the best value, travels the shortest distance — so less carbon footprint! — and offers the most prismatic flavors of the summer. Roasted vegetables, when handled properly, grab all of the goodness of summer:
Roasted Vegetables
2 ears of corn, husked, cut into 2″ cobettes
2 portabello mushrooms, cut into 1″ wide strips
1  medium yellow squash, cut into 1″ cubes
1 large carrot, cut into 2″ strips
1 large tomato, cut into 8 wedges
1/2 cup, grapeseed oil
4 sprigs, fresh rosemary
10 sprigs, fresh thyme
Salt
Black pepper, coarse grind
1 pint, grape or cherry tomatoes
Directions
Preheat the oven to 425-degrees. In a large mixing bowl combine the prepared cut vegetables. Coat with the oil. Fold in the whole herbs, season with salt and pepper. Place on a sheet tray, in a single layer. Roast until color develops and edges of carrots and corn begin to char. The fresh herbs will be aromatic.  Remove from the oven and garnish with the whole tomatoes. Serve straight from the oven, room temperature, or chilled.
The best technique to roasting vegetables is to use really great ingredients that are bringing all of the flavors of the season. Be sure to start with a pre-heated oven; a low temperature creates steamed, limp vegetables while using the higher temperature will bring out color as well as promote even cooking.