Intern with REVERB This Summer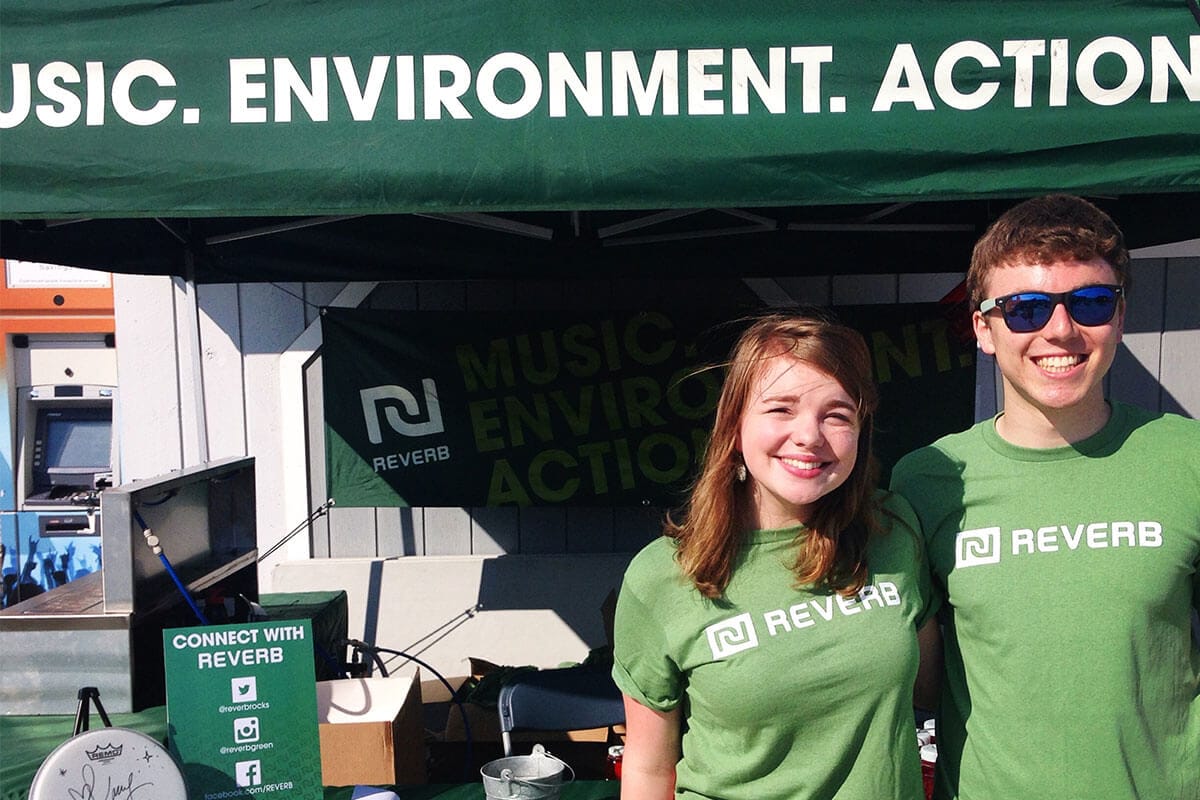 Hello friends!
Many of you know me from managing REVERB's volunteer program, but did you know that I also manage our internship program?! That's right – each summer we invite three amazingly talented college students (or recent graduates) to join us in our Portland, Maine headquarters to learn about the inner-workings of REVERB. We also look for one intern to join us each fall and spring. Interns help us make phone calls, do research, take on fun projects, and best of all – work onsite at many shows!
Below is detailed information about the program and how to apply. If this opportunity would be a good fit for you or someone you know, we'd love to hear from you!
Xo
Paige
---
REVERB is seeking unpaid interns to assist with office and local music venue based work in Portland, Maine.
Currently accepting applications for 2019.
Time Commitment:
15-25 hours/week during Spring (March-May) and/or
15-25 hours/week during Summer (June-August) and/or
15-25 hours/week during Fall (September-December)
Internship Responsibilities:
We seek energetic, hard working interns to assist us in our daily operations in our Portland, Maine office and onsite at local music venues. Interns will gain experience in a fast-paced office environment and learn about the inner workings of a small environmental non-profit organization and the music industry. Our interns will have the opportunity to connect with our partner organizations, volunteers and fans through our work online and onsite at hundreds of shows each year. Interns attend New England-area concerts to understand how REVERB's work is executed onsite.
Requirements:
Comfortable on the phone, at live events, with the public and with computers – Internet research and organization skills
A willingness to pitch in and be a part of the team on jobs large and small
An eagerness to learn by doing
To Apply:
Email a resume and cover letter to Paige
Applications are accepted on a rolling basis. Please, no phone calls. Thanks!
---
Intern Tasks:
Onsite at Local Music Venue:
Back up Onsite Coordinator for Portland, ME venues at least once a week
Attend concerts in New England area when applicable
Street Team-style outreach and promotion
Volunteer Program:
Make calls to volunteer teams to confirm participation and answer questions
Outreach to schools, nonprofits and other outlets to promote volunteer program
Update volunteer tracking and daysheets
Utilize online volunteer database
Import/export volunteer information
Farm to Stage Program:
Research small farms and artisans to use as sources for backstage catering
Create local food resource documents for caterers
Identify compost pick up for backstage catering
Research Projects:
Independent research projects (i.e. Find out which kind of guitar an artist uses. Find operational grants.)
Research campus newspapers for CCT ads
Research nonprofits to find good partners for our Eco-Village
Equipment:
Interns are assigned to an in-house Mac machine.
Interns may use office land-line and teleconference machine
Miscellaneous:
Assist with office shipping and printing
Assist with storage space organization
Attend Tuesday morning staff meetings
Attend various project meetings and conference calls
Additional projects as assigned!