Black Environmentalists We're Learning From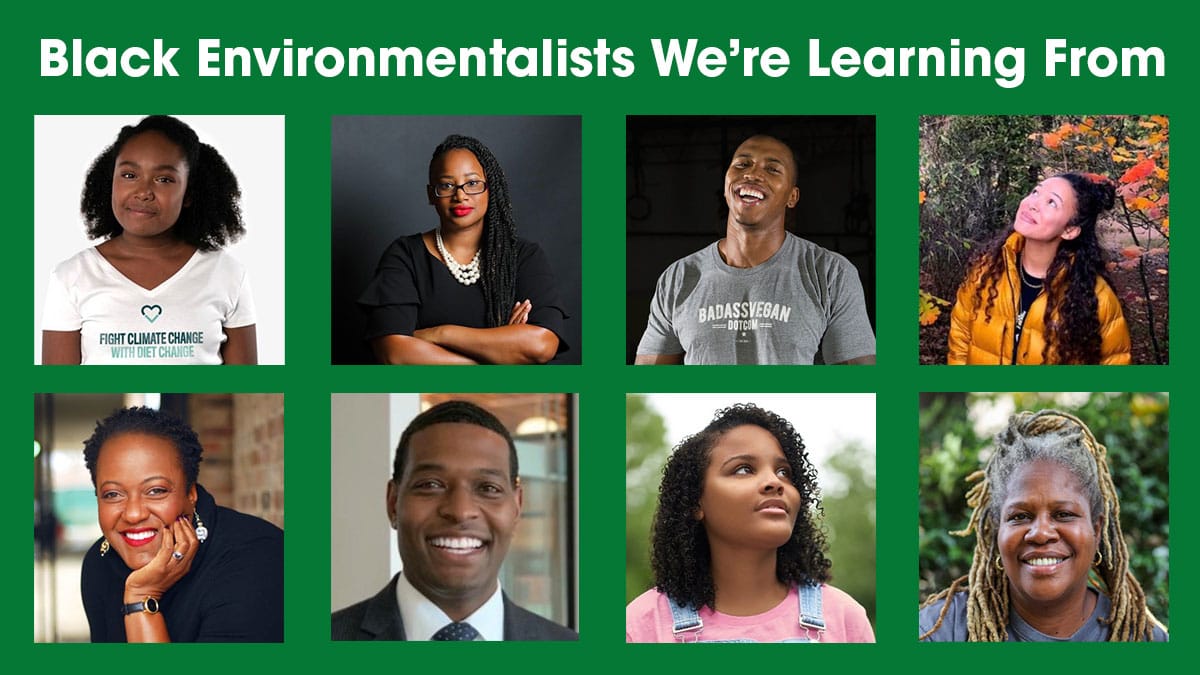 As part of REVERB's celebration of Black History Month, we want to highlight some of the Black environmentalists that inform, inspire, and influence so much of our work. These individuals are creating real, positive change within the environmental movement; redefining the voice and broadening the focus of modern environmentalism.
Too often, sustainability and environmentalism are considered to be the domain of white folks excluding and ignoring BIPOC leaders. This persists in spite of the fact that Black and Latinx people consistently express more concern about climate change than white people and as communities of color are disproportionately affected by environmental issues.
While we celebrate these Black leaders as part of Black History Month, their work influences REVERB year round and we sincerely thank these individuals and all BIPOC environmentalists for their vision and leadership.
---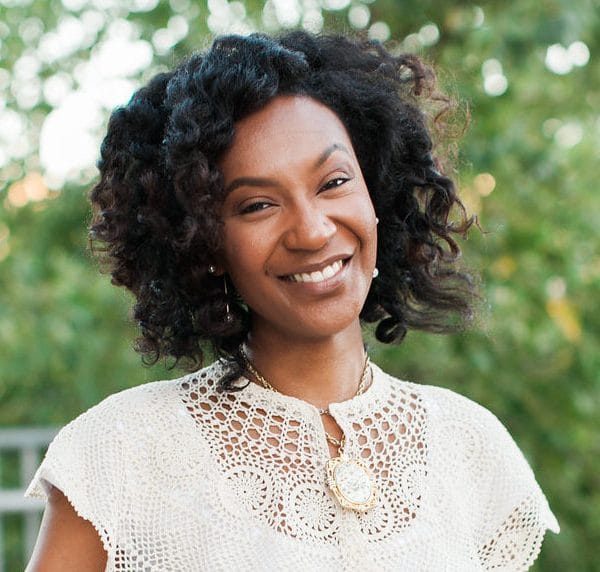 Addie Fisher, founder of the blog Old World New, is a sustainable living enthusiast and influencer. She gives advice on making easy sustainable lifestyle choices and shares thrifty and vintage fashion trends. Follow Addie!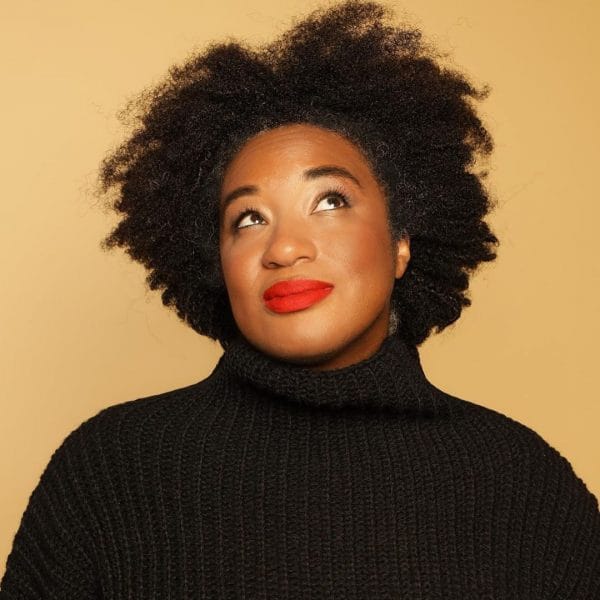 Aja Barber is a writer, stylist and consultant whose work deals with the intersections of sustainability and the fashion landscape.  Her work builds heavily on ideas behind privilege, wealth inequality, racism, feminism, colonialism and how to fix the fashion industry with all these things in mind. Follow Aja!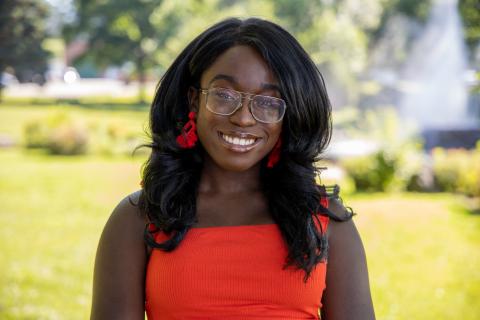 Amara Ifeji is a youth advocate encouraging and supporting underrepresented students in their journey to become environmental stewards and climate justice activists. Amara was recently named a National Geographic Young Explorer, an honor bestowed on 24 young environmentalists for their work on conservation, food insecurity, pollution, and water access around the globe. Follow Amara!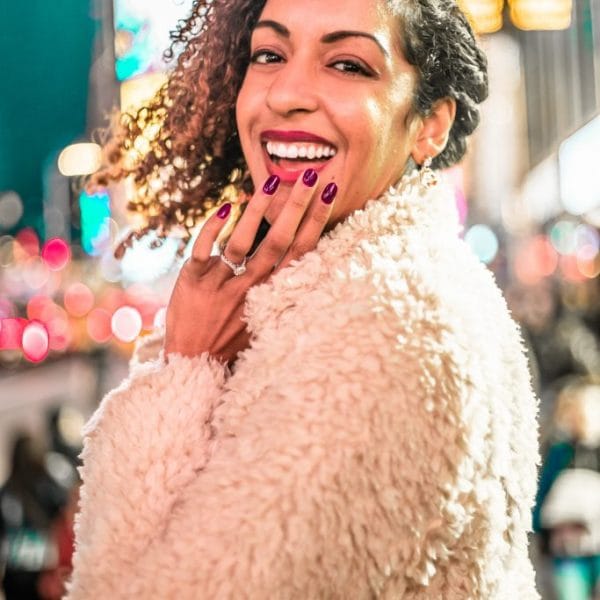 Ashley Renne is a sustainable lifestyle and plant-based health expert, intersectional environmentalism advocate, vegan mom, and host of Smart Healthy Green Living. She shares plant-based and sustainable ways to help us all have healthier bodies, smarter homes, and a greener planet. Follow Ashley!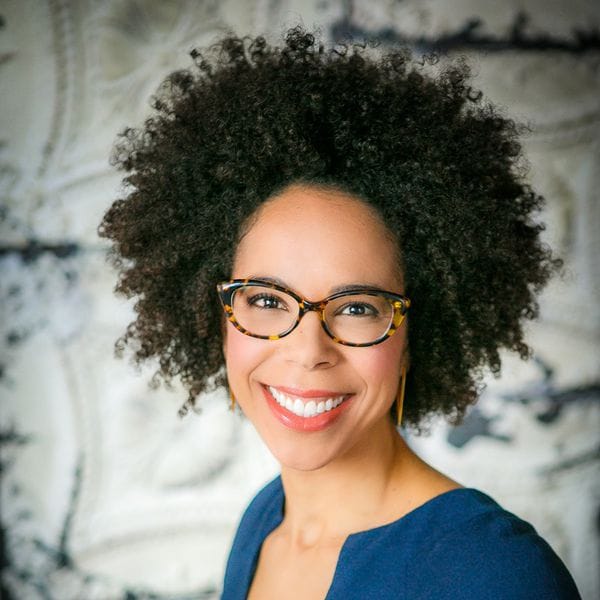 Dr. Ayana Elizabeth Johnson is a marine biologist, policy expert, writer, and Brooklyn native. She is the founder of Urban Ocean Lab, a think tank for coastal cities, and is co-creator and co-host of the podcast How to Save a Planet. With Dr. Katharine Wilkinson, she co-edited the anthology All We Can Save, and co-founded The All We Can Save Project, to nurture the feminist climate renaissance. Follow Ayana!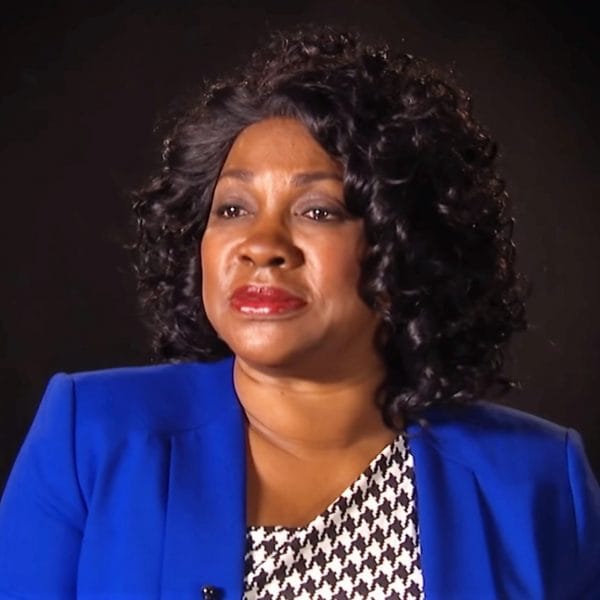 Beverly Wright is an environmental justice scholar and advocate, author, civic leader, professor of Sociology, and the founder and executive director of the Deep South Center for Environmental Justice.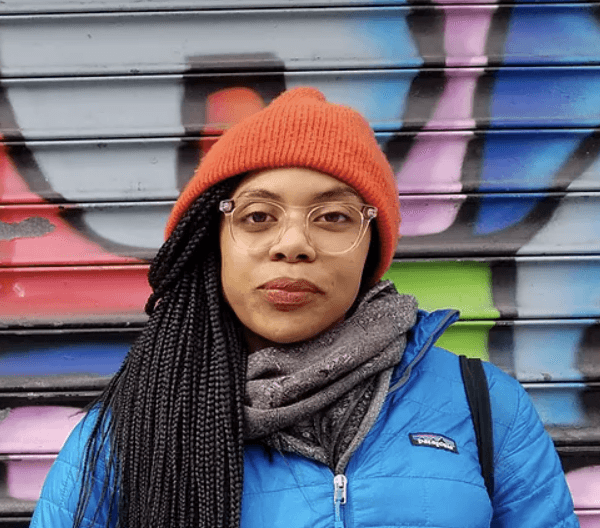 Brittany Leavitt is a backpacker, climber, and educator. Through her work with Outdoor Afro, Brown Girls Climb, Appalachian Trail Conservancy , and REI, Brittany works to encourage diversity in the climbing world via a steadfast collective of women climbers of color and make the sport more accessible to marginalized communities. Follow Brittany!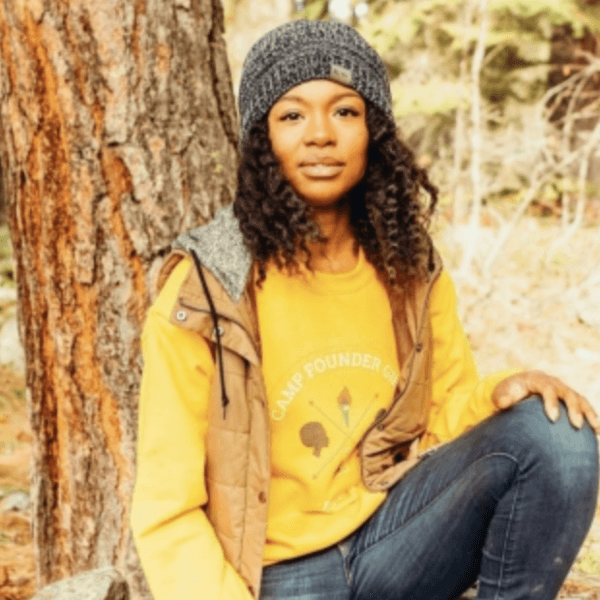 Chelsea Murphy, founder or She Colors Nature, is is an adventure-seeking mother of two girls  who love to hike, camp and swim outdoors. She is an activist for social and environmental justice who wants to be an inspiration to other Black Americans, specifically mothers who have reserves about being in the outdoors. Follow Chelsea!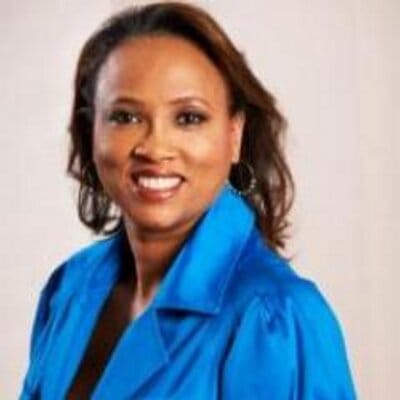 Cheryl L. Dorsey is a trailblazer in the social entrepreneurship movement, and the president of Echoing Green, a global nonprofit that supports emerging social entrepreneurs and invests deeply in their ideas and leadership. Follow Cheryl!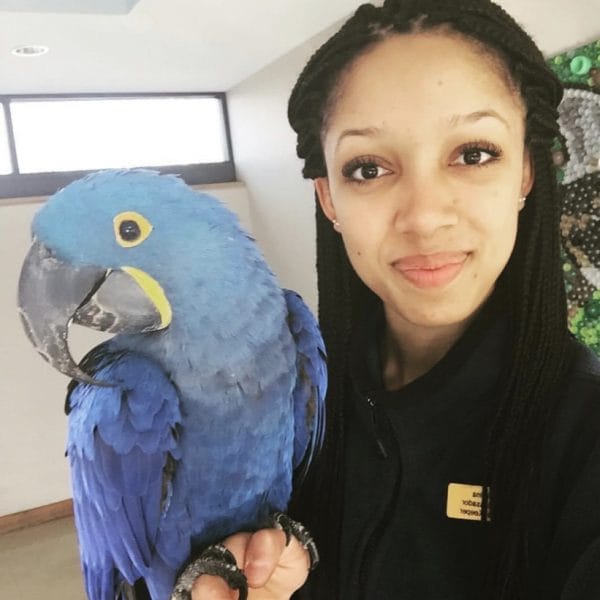 Corina Newsome is an ornithologist, wildlife conservationist, and, science communicator, and graduate student. She helped organize the first-ever Black Birders Week in celebration of Black Birders after the incident with Christian Cooper in Central Park. Follow Corina!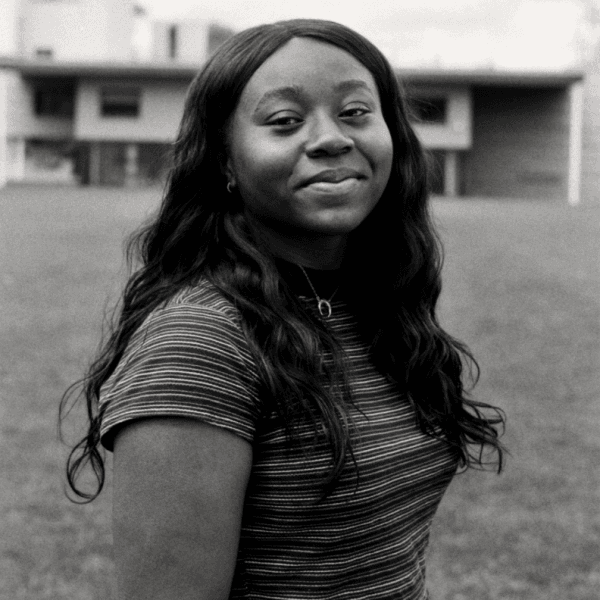 Daze Aghaji is a 20-year-old climate justice activist, history and politics student, and Extinction Rebellion member who ran to be an MEP in the UK. Follow Daze!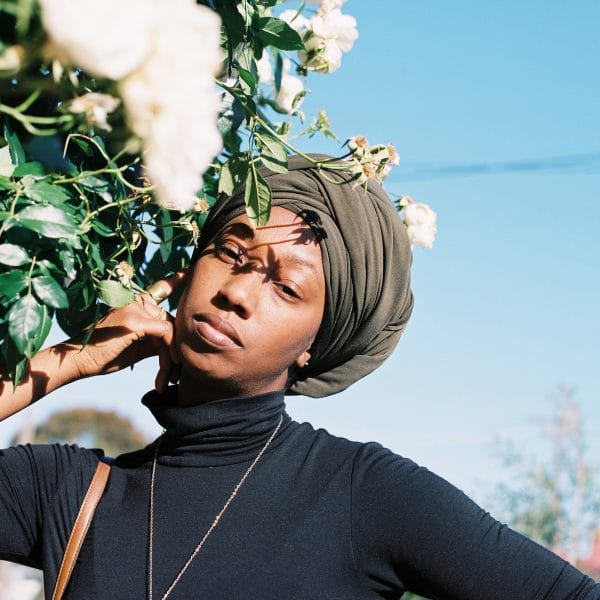 Dominique Drakeford is an influencer, writer, public speaker, environmental justice and youth development advocate. She stylishly works at the intersections of sustainability and fashion to heal our relationship to the Earth and spark equitable change for economic wellbeing while working to dismantle toxic systems of white supremacy across environmentalism, climate change, eco fashion and zero waste movements. Follow Dominique!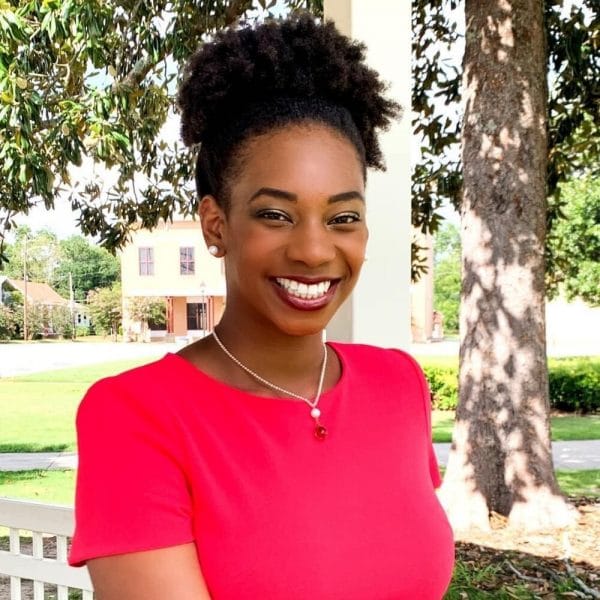 Elise Marietu is an environmental health scientist and founder of Next Step Up who is "bringing black woman magic to the climate conversation". She educates people on how the climate crisis disproportionately impacts black people, and also how the environmental movement must be represented as more racially diverse. Elise was awarded the Presidential Award in recognition of her work to support environmental justice organizations. Follow Elise!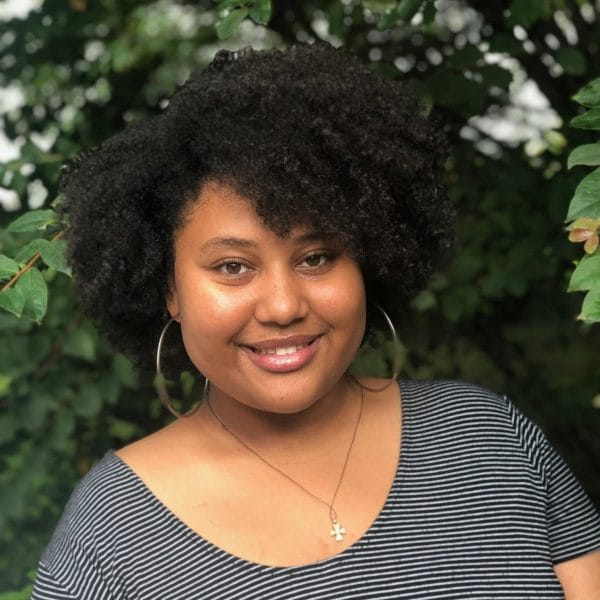 Elsa Mengistu is a climate justice advocate, international speaker, consultant, and student whose work focuses on youth empowerment and intersectionality. She is the former director of operations and logistics at Zero Hour, a grassroots climate organization intent on gaining support for the Youth Climate Movement. Follow Elsa!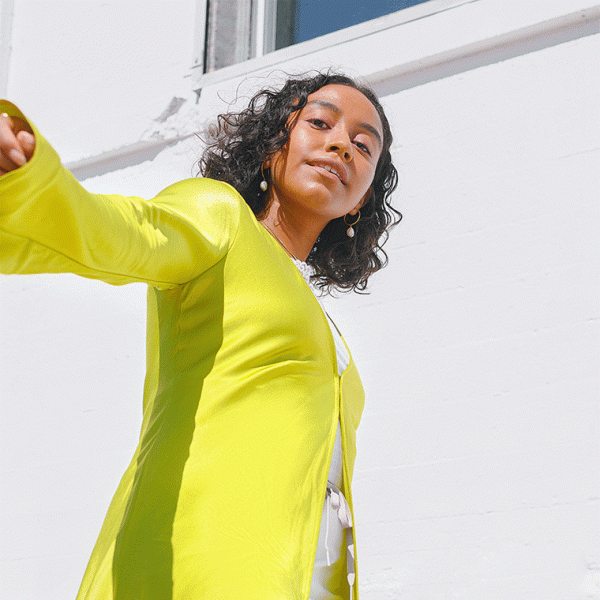 Evelynn Escobar is a multi-faceted changemaker, community builder and founder of an intersectional womxn's hiking group called Hike Clerb. She is a champion of representation and equity for Black and brown womxn from the great outdoors to digital media and beyond. Follow Evelynn!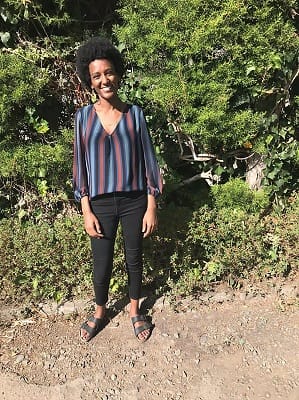 Freweyni Asress founded the Zero Waste Habesha online community. She shares tips from her low-waste lifestyle and focuses on environmental justice and land sovereignty. Follow Freweyni!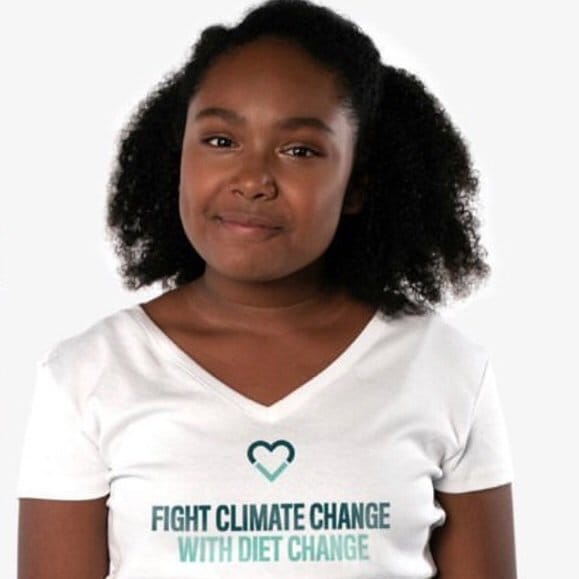 Genesis Butler is a 14-year-old animal rights and environmental activist and a proud vegan. She is the founder of Youth Climate Save, was awarded PETA's 2019 Youth Animal Activist of the Year, and is a star of Marvel's Hero Project. Follow Genesis!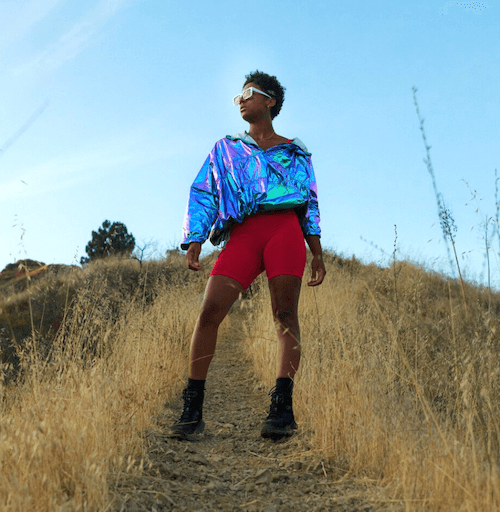 Gina Danza (aka Wild Gina) is a photographer and storyteller who advocates for the inclusion of diverse narratives & images across the branded outdoor space. Follow Gina!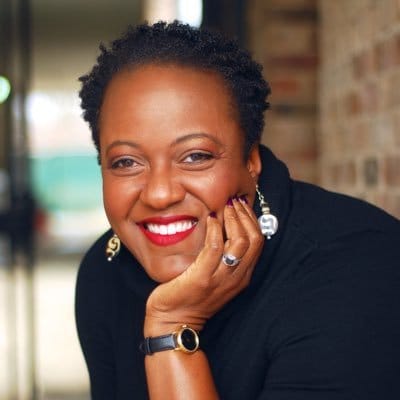 Heather McTeer Toney
served as Regional Administrator for the Environmental Protection Agency's Southeast Region under President Barack Obama. She was also the first African-American, first female, and youngest Mayor of Greenville, Mississippi. She currently serves as National Field Director for
Moms Clean Air Force.
Follow Heather
!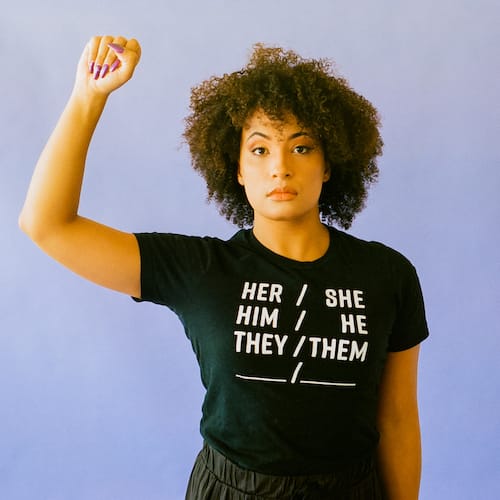 Ianne Fields Stewart founded The Okra Project, a collective dedicated to improving the lives of Black Trans people by providing culturally specific meals, therapy, and resources. They are a storyteller working at the intersection of theatre and activism. Follow Ianne!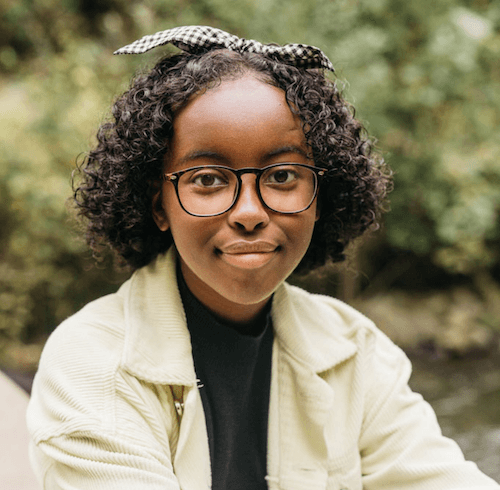 Isra Hirsi is a climate and racial justice activist, founder of the U.S. Youth Climate Strike, and daughter of congresswoman Ilhan Omar. Follow Isra!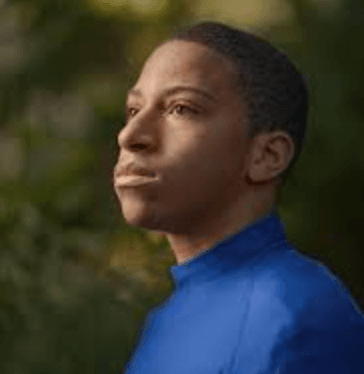 Jerome Foster II is a climate change activist, voting rights advocate, and virtual reality developer. He is the executive director of OneMillionOfUs, an international youth voting and advocacy organization. Follow Jerome!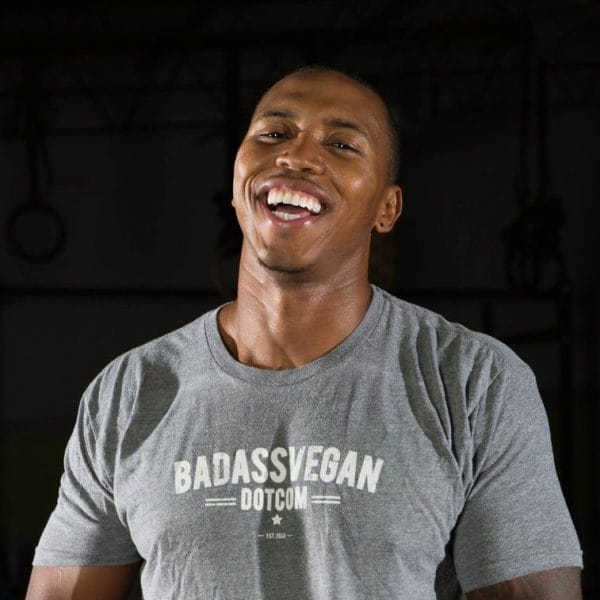 John Lewis, aka Bad Ass Vegan, is a prominent vegan health and wellness advocate, public speaker, and documentary filmmaker working on a film on food and social justice. Follow John!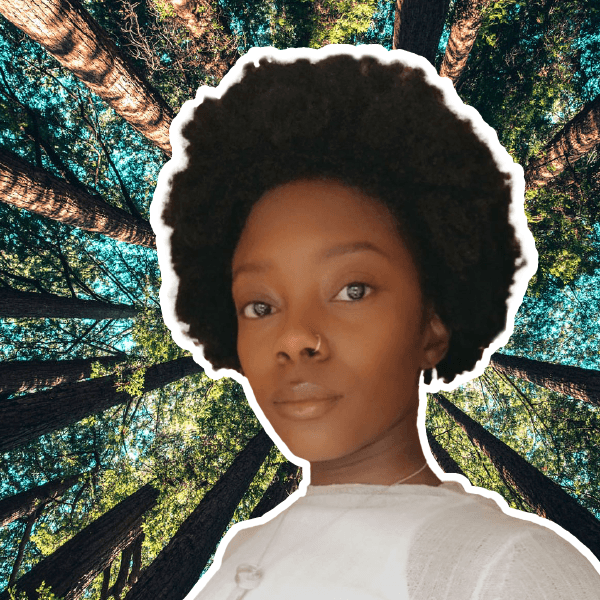 Joycelyn Longdon is the founder of Climate in Colour, an online education platform and community that stands at the intersection of climate science and social justice and is making climate conversations more accessible and diverse. Joycelyn is a climate researcher studying the application of artificial intelligence to climate change, working to center indigenous knowledge and co-creating algorithms and products for forest ecosystem solutions. Follow Joycelyn through the Climate in Colour page!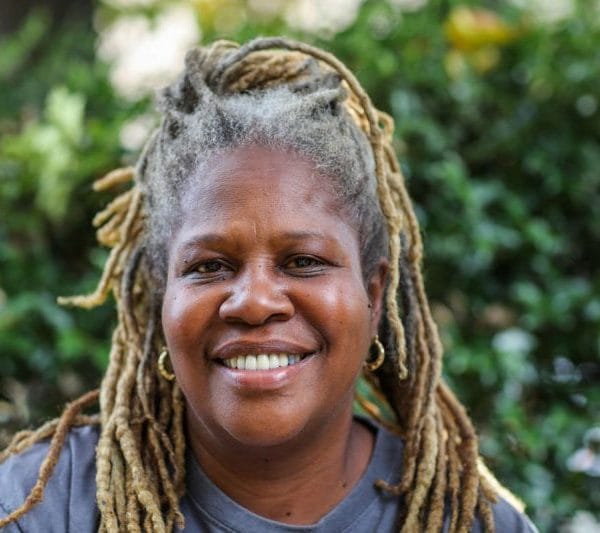 Karen Washington is a farmer, food justice advocate, and community organizer who co-founded Black Urban Growers. She is a board member of Why Hunger, sits on the board of directors of Soul Fire Farm, and is president of Rise and Root Farm. Follow Karen!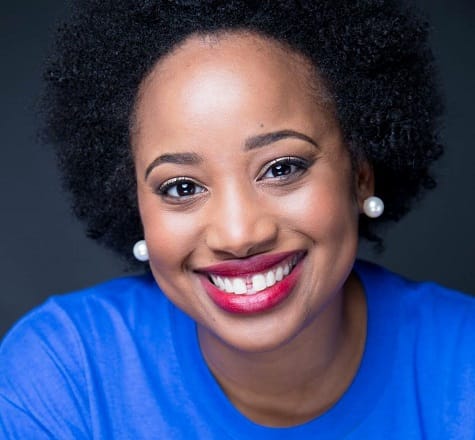 Kerene Tayloe is a social justice advocate who works in the areas of environmental justice, civil rights, renewable energy policies, and voter protection. She is the Director of Federal Legislative Affairs for WE ACT for Environmental Justice. Follow Kerene!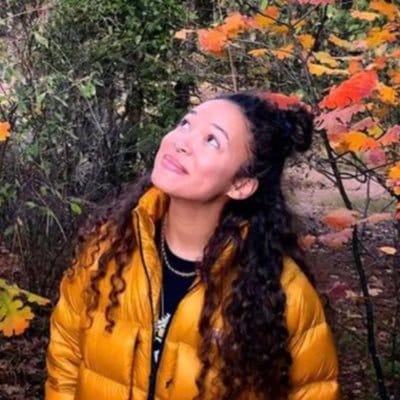 Laura Edmondson is a digital creator, educator, athlete, DEI and sustainability consultant, and host of the podcast Let Us Rest. She is the Corporate Responsibility Manager for Brown Girls Climb, and works from the road as she travels full time in her van. Follow Laura!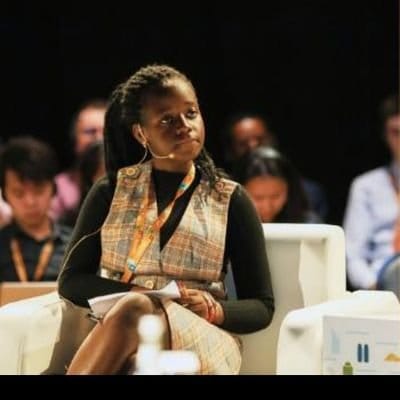 Leah Namugerwa is a 16-year-old Ugandan youth climate activist with Fridays For Future. She's worked to lead tree planting campaigns, starting a petition to enforce the plastic bag ban in Uganda, and spoke at the World Urban Forum in 2020. Follow Leah!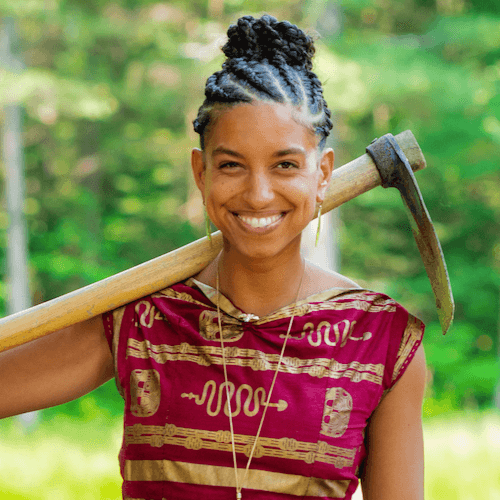 Leah Penniman is a farmer, educator, author, and food justice activist who co-founded Soul Fire Farm. She wrote the book Farming While Black: Soul Fire Farm's Practical Guide to Liberation on the Land. Follow Leah!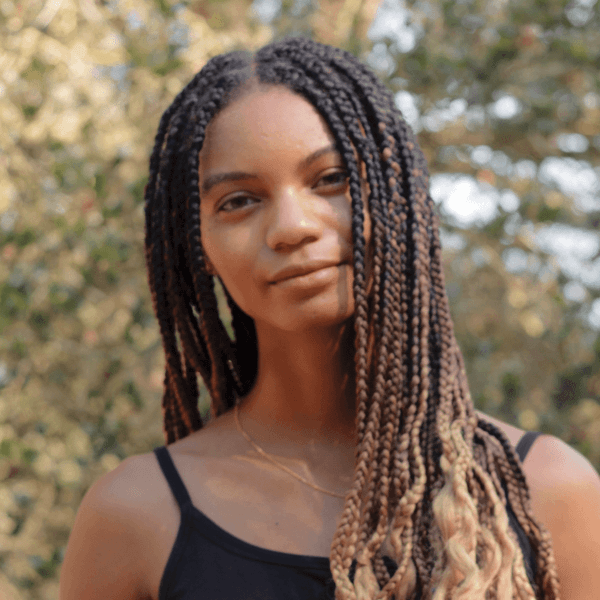 Leah Thomas is an eco-communicator, aka an environmentalist with a love for writing and creativity. She's passionate about advocating for and exploring the relationship between social justice and environmentalism. Leah founded the eco-lifestyle blog Green Girl Leah and the Intersectional Environmentalist platform, a resource and media hub that aims to advocate for environmental justice and inclusivity within environmental education and movements. Follow Leah and Intersectional Environmentalist!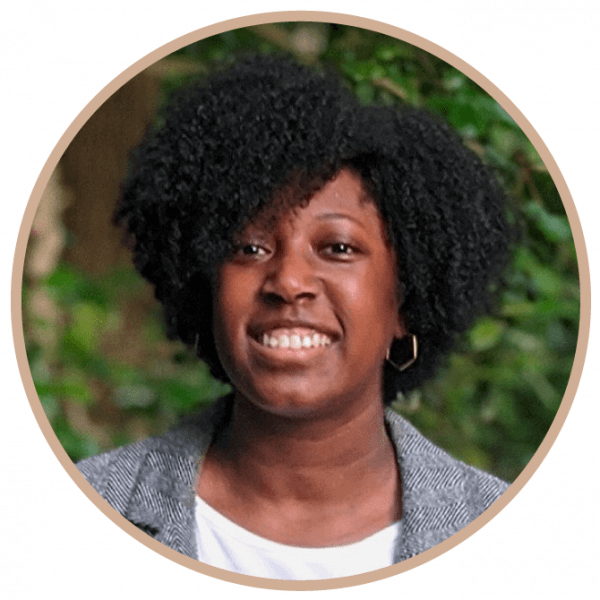 Lesley Webb is a blogger and sustainability editor for Peacesake Candles who spreads simple sustainably mindful practices and knowledge on reducing waste and lowering your carbon footprint in order to reduce impact on the environment. Follow Lesley!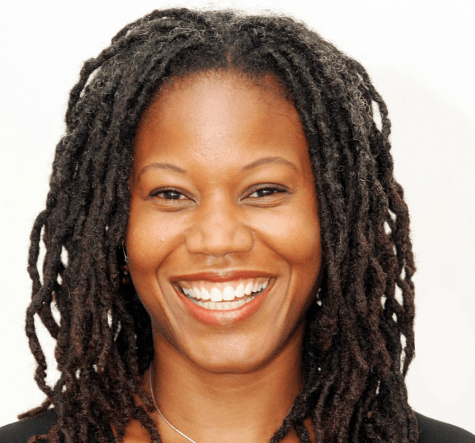 Majora Carter is an internationally renowned urban revitalization strategist, real estate developer, Peabody Award winning broadcaster, MacArthur Fellow, and founder of Sustainable South Bronx. She is responsible for the creation and successful implementation of numerous green-infrastructure projects, policies, and job training and placement systems. Follow Majora!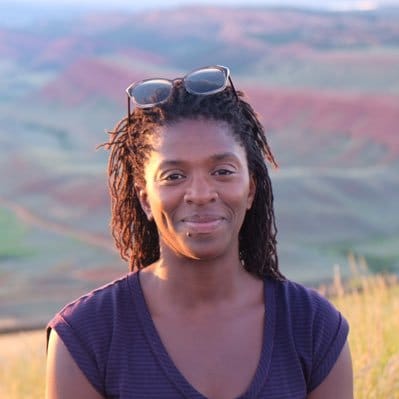 Mardi Fuller is an activist, anti-consumption marketer, winter hiker, leader at Outdoor Afro, and author. Follow Mardi and check out her article "A Place of Freedom and Belonging in the Great Outdoors"!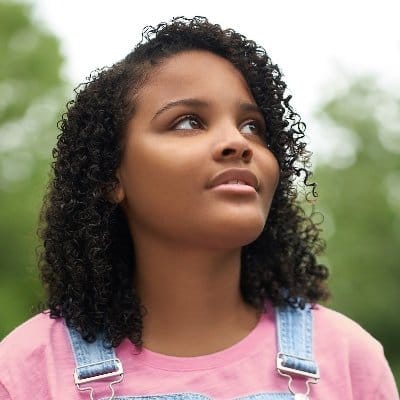 Mari Copeny aka Little Miss Flint is a 13-year-old activist, philanthropist, and self-described future president. She first rose to the public spotlight at 8 years old, when her letter to President Obama prompted him to visit Flint. Since then, she's continued to make a significant impact on the dialogue about environmental racism. Mari has raised over $500,000 for her Flint Kids project, and partnered with the water filter company Hydroviv to donate and distribute lead removal filters to families in Flint. She is also a youth ambassador for the Women's March on Washington and the National Climate March. Follow Mari!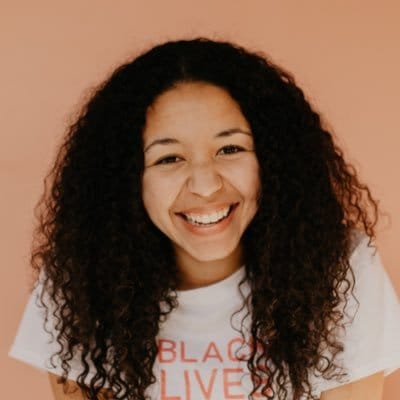 Marie Beecham advocates for social justice through anti-racism education, focusing on unconscious bias, discrimination, racism, environmental racism, and oppressive systems. Follow Marie!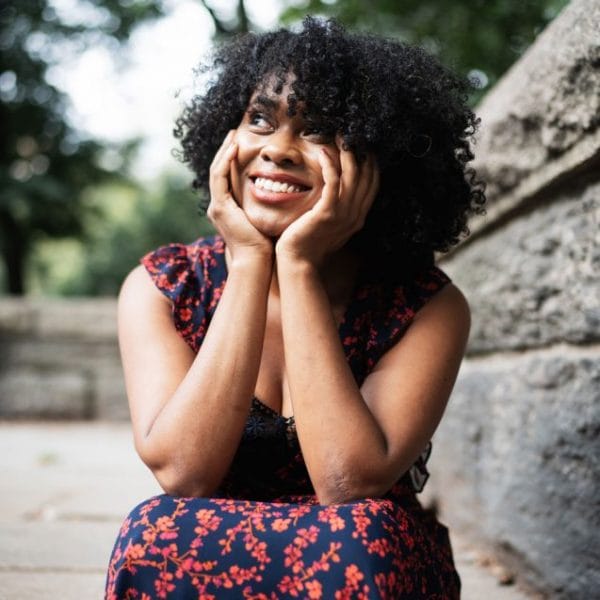 Mary Heglar is a climate justice writer, host of the podcast/newsletter Hot Take, and the director of publications for the Natural Resources Defense Council. Follow Mary!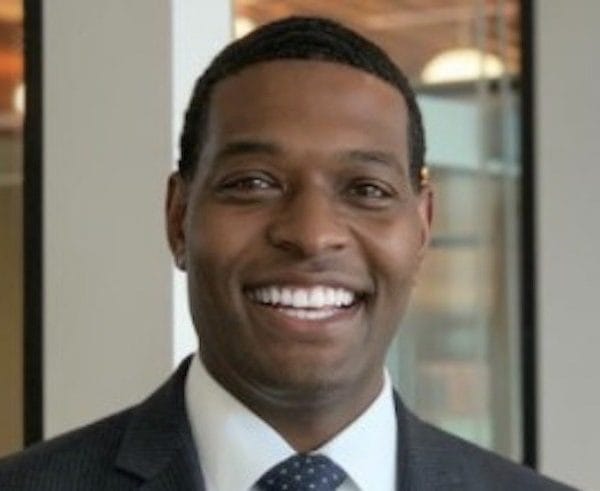 Michael S. Regan is an environmental regulator and advocate devoted to clean air and water, clean energy, community, public health, the economy, and fighting climate change. He was nominated by President Biden to serve as the next U.S. EPA Administrator. If confirmed, he'll be the first Black man to run the country's most powerful force for protecting public health and the environment. Follow Michael!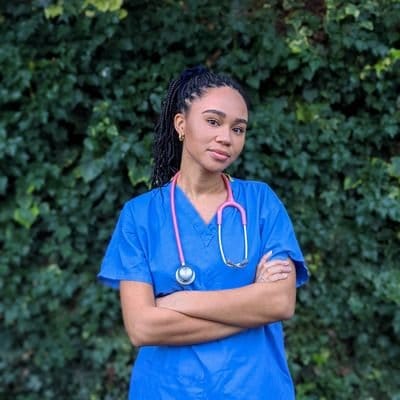 Michaela Loach is an intersectional climate justice activist, host of the podcast Yikes, and medical student. She is invested in anti-racism, feminism, climate change, wealth inequality, refugee rights, and ethical fashion. Follow Michaela!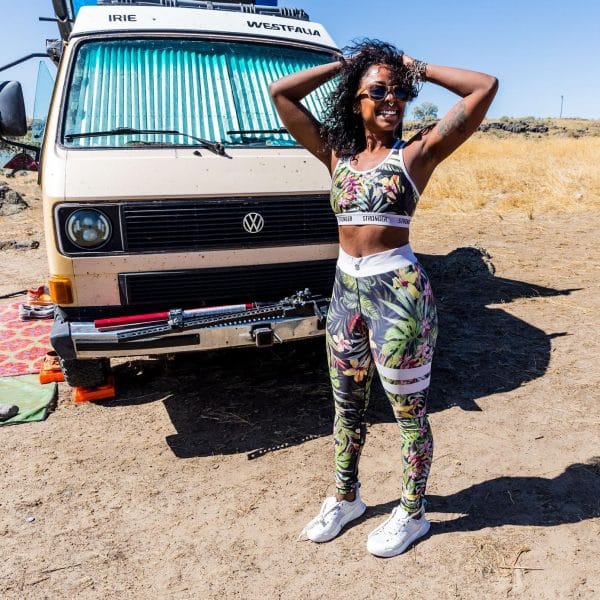 Noami Grevemberg is a full-time camper-van-dweller, outdoor enthusiast, environmental advocate, eco-consultant, and digital nomad. She is the co-creator of the online platform Irie to Aurora, and founder of the Diversify Vanlife movement. Follow Noami!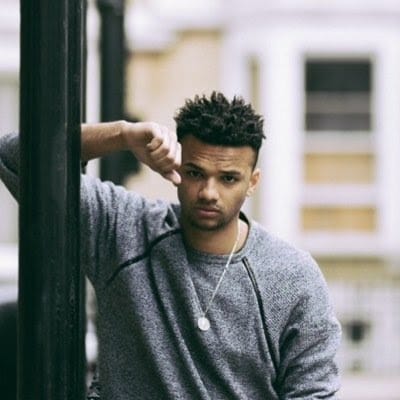 Petrice Jones is an environmental activist, host of the Lonely Whale podcast 52 Hertz, and CEO of The One Movement, a social enterprise aiming to educate, empower, and support people fighting to protect our planet. Follow Petrice!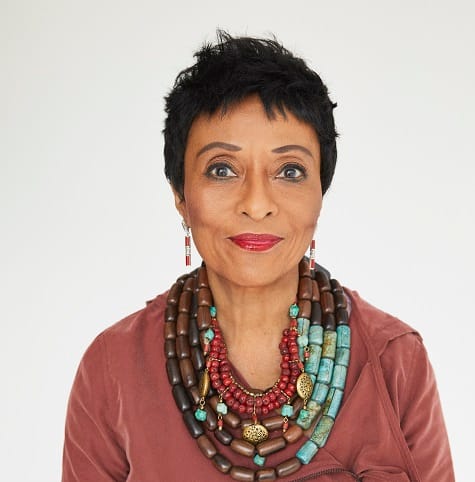 Peggy Shepard is co-founder and executive director of WE ACT for Environmental Justice and has a long history of organizing and engaging Northern Manhattan residents in community-based planning and campaigns to address environmental protection and environmental health policy locally and nationally. She has successfully combined grassroots organizing, environmental advocacy, and environmental health community-based participatory research to become a national leader in advancing environmental policy and the perspective of environmental justice in urban communities — to ensure that the right to a clean, healthy and sustainable environment extends to all.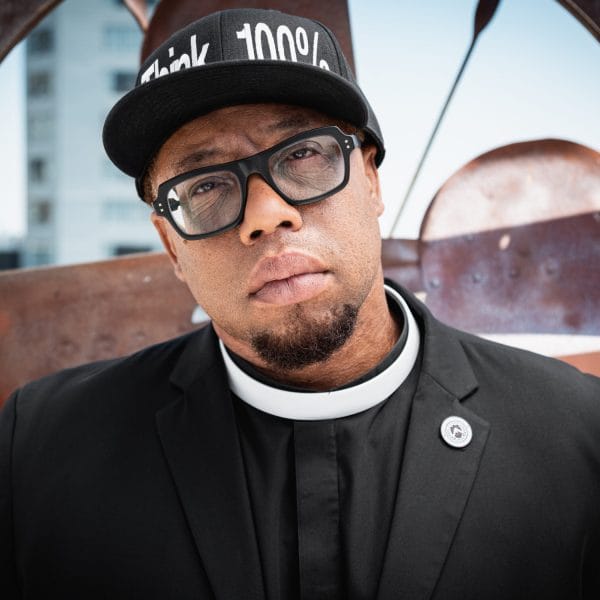 Rev. Lennox Yearwood Jr. is the president & founder of Hip Hop Caucus, a minister, community activist, and U.S. Air Force veteran who works to bridge the gap between communities of color and environmental advocacy. He is a leader in campaigns calling for divestment from fossil fuels causing climate change, increasing diversity in the climate movement, ensuring everyone has clean water and air, and international efforts to address climate change. Follow Rev. Lennox Yearwood Jr.!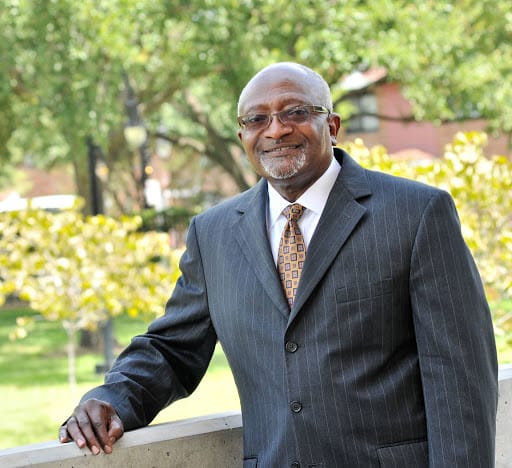 Dr. Robert Bullard, considered the father of environmental justice, is a scholar, lecturer, policy expert, award-winning author of 18 books, co-chair of the National Black Environmental Justice Network. In 2020, the United Nations Environmental Program honored him with its Champions of the Earth Lifetime Achievement Award, recognizing outstanding leaders from government, civil society and the private sector whose actions have a transformative impact on the environment. Follow Robert!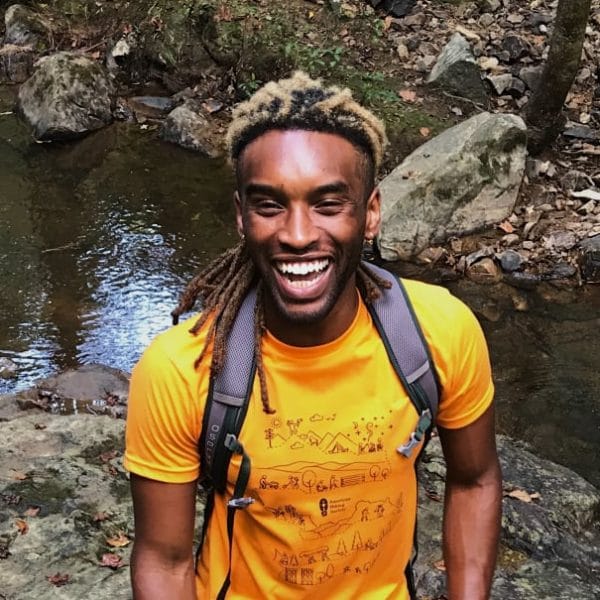 Ron Griswell is an outdoor educator, digital creator, social media influencer, DEI consultant, and founder of HBCUs Outside and We Out Here. Follow Ron!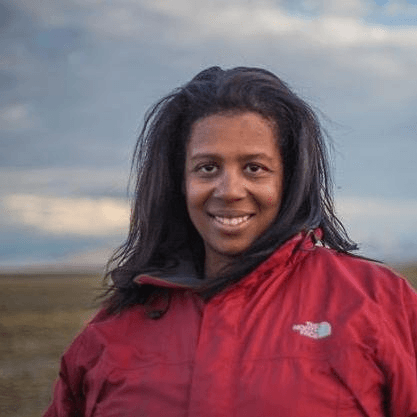 Rue Mapp is the founder and CEO of Outdoor Afro, an organization that celebrates and inspires Black connections and leadership in nature. She is also an awarded inspirational leader, writer, speaker, and public lands champion. Follow Rue!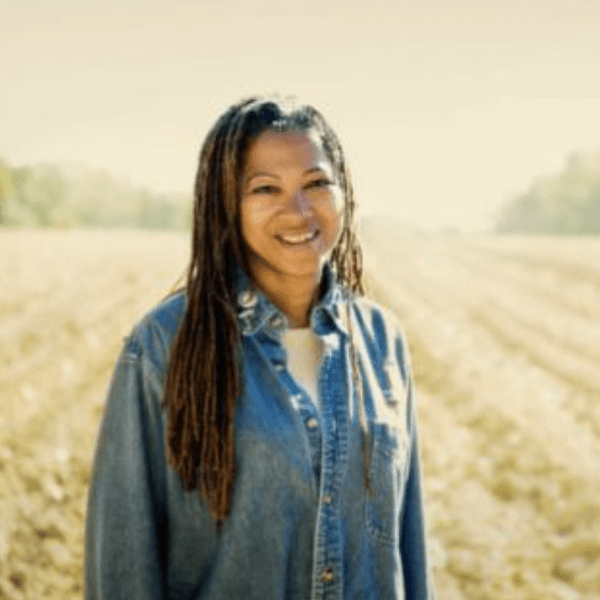 Savi Horne is the executive Director of the Land Loss Prevention Project, an organization that works to stop land loss in African-American communities throughout North Carolina. She leads an organization that provides assistance to all financially distressed and limited resource farmers and landowners through the use of litigation, public policy, and promoting sustainable agriculture and environment.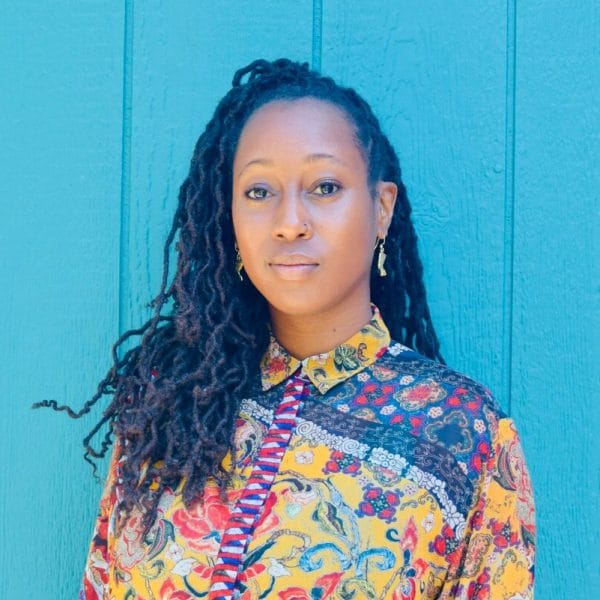 Teju Adisa-Farrar is a Jamaican-American writer, geographer, facilitator, speaker, researcher and poet from Oakland. For over a decade Teju's work has centered on political, racial and environmental justice. Her focus is on environmental and cultural equity, climate justice, alternative geographies, urbanism and sustainable futures. Follow Teju!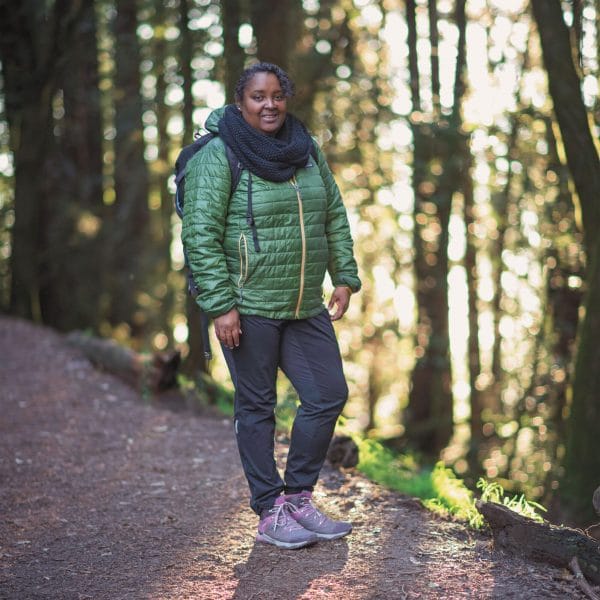 Teresa Baker is determined to make a difference in the work of diversity and inclusion in outdoor spaces through education and exploration. She is the founder of African American Nature and Parks Experience, Hike Like a Girl, and the In Solidarity Project, which is working to bring the outdoor industry together to build a more inclusive future. Follow Teresa!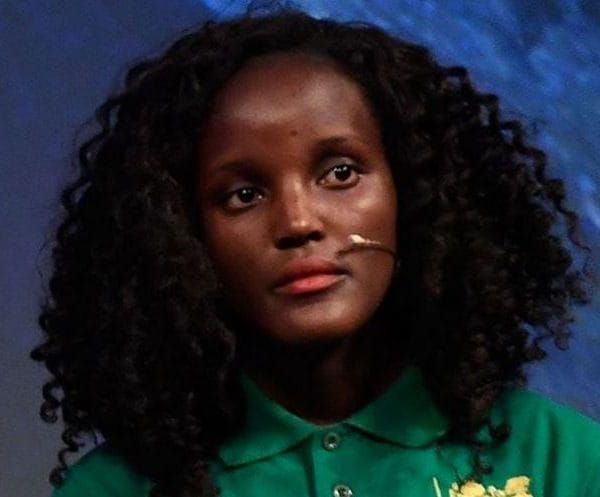 Vanessa Nakate is a Ugandan climate activist, the first Fridays for Future climate activist in Uganda, founder of A Million Activist Stories, and founder of the Rise Up Climate Movement to amplify the voices of activists from Africa. Her work includes raising awareness of climate change causes and impacts. She spearheaded the Save Congo Rainforest campaign, which has spread to other countries in Africa and Europe. She is working on a project that involves the installation of solar and institutional stoves in schools. She was one of a handful of youth activists to speak at COP25 in Spain. Follow Vanessa!
Vic Barrett is a climate justice activist, Fellow with the Alliance for Climate Education, and was a plaintiff in the lawsuit brought by Our Children's Trust against the United States government for failing to act to protect the climate for future generations. Vic cares deeply about climate change, justice, and human rights, especially regarding the ways climate change affects young people like him. Follow Vic!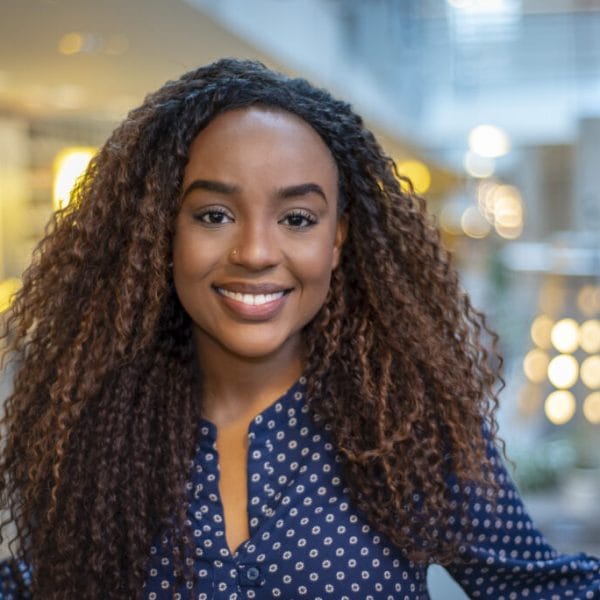 Wanjiku "Wawa" Gatheru is an environmental justice scholar passionate about empowering BIPOC communities in the environmental decision-making process. A Rhodes, Truman, and Udall Scholar, she is also the founder of Black Girl Environmentalist, a supportive community of Black girls, women, and non-binary environmentalists. Follow Wawa!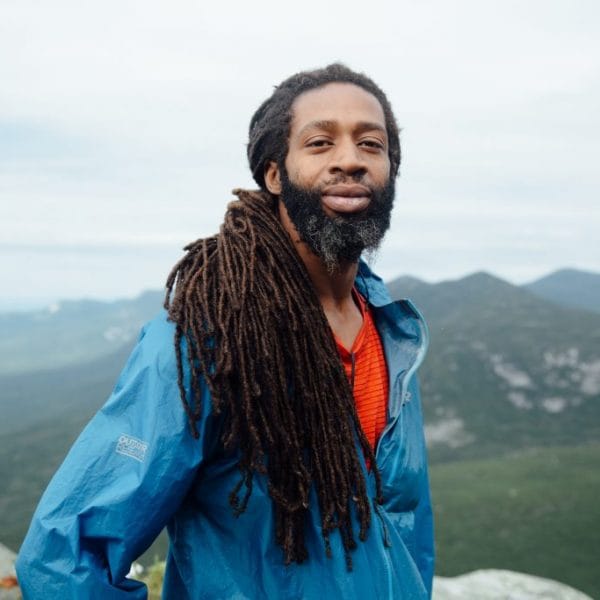 Will "Akuna" Robinson is a hiker whose mission is to share the healing power of nature with veterans, people of color, and everyone who does not fit the stereotype of an outdoorsy person. He was the first Black man to complete the Triple Crown of Hiking in the United States. Follow him!