Less Meat, Less Heat
---
Increased greenhouse gas emissions, deforestation, ecosystem destruction… these are all effects of the world's food supply chain! In fact, the food supply chain accounts for roughly 26% of all human-caused greenhouse gas emissions and over half of that (14.5%) comes from livestock production.
According to the World Resources Institute, agriculture alone could produce enough emissions to push the planet's temperature past 1.5°C above pre-industrial levels.
Scary stuff, right!? But there's good news! You can help take on these issues!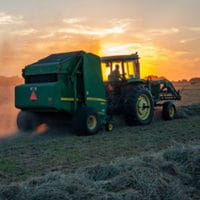 It's really that simple! Current levels of livestock production are having a massive negative impact on our planet, so decrease consumption, decrease demand, and decrease the negative effects.
Join REVERB, several of our artist partners, and thousands of other music fans in taking the Meatless Monday pledge. Go vegetarian or vegan one day per week to help the planet and reduce your carbon footprint!
Think Skipping Meat One Day a Week Doesn't Make a Difference?
Over the course of a year, a person who participates in Meatless Mondays can reduce their carbon footprint – by 1 TON! (Penn State University)
If the average American cut just one-quarter pound of beef a week from their diet, it would be the equivalent of taking 10 Million cars off the road for a year (NRDC)
The energy savings from a single 1/4 lb. burger could power your iPhone – for 6 months! (Meatless Mondays)
Amazing, isn't it!? But don't be overwhelmed by the facts – be overjoyed! Making small changes to your diet is an easy and powerful way to fight climate change!
Check out the info below to help you start reducing your meat consumption and your carbon footprint!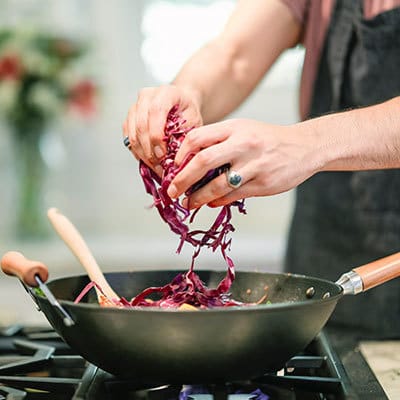 We all get stuck in a rut sometimes when it comes to cooking at home. Let's face it, a lot of us grew up eating the meat, vegetable, and starch combo for dinner each night. It's easy to fall back on that for meals.
But there's a whole world of delicious vegetarian and vegan meals out there waiting to be discovered. So check out THESE RECIPES to get started and keep things interesting!
REVERB will also be featuring a new Meatless Monday recipe every week in 2019. Visit REVERB.org/news to check it out!
The benefits of eating more sustainably go beyond the environmental impact – sustainable eating has positive effects on your health, communities around the world, and so much more.
Learn more about the impact of your diet and food in general:
7 Must-Read Books for Sustainable Eating
What Should Environmentalists Eat?
The Omnivore's Dilemma (A REVERB Favorite)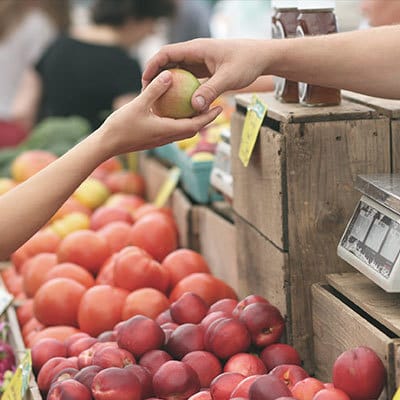 Eat your veggies and support local family farms. Buying local keeps money in the community and can also help reduce your carbon "foodprint" by another 4 – 5%. 
Check out THIS DATABASE to find a market near you!
You can also consider joining a CSA (community-supported agriculture) and get a weekly share of fresh produce from a local farm.