Reverb
The 1975: Being Funny in a Foreign Language
HIGHLIGHTS
34,800+ ACTIONS BY FANS
SUPPORTING IMPORTANT SOCIAL AND ENVIRONMENTAL ISSUES
36,000+ SINGLE-USE PLASTIC BOTTLES AVOIDED
AT SHOWS BY FANS, ARTISTS, AND CREW
29 LOCAL GROUPS HOSTED IN ACTION VILLAGE
ENGAGING FANS IN LOCAL COMMUNITY CAUSES
OVERVIEW
The 1975 and REVERB partnered on Being Funny in a Foreign Language Tour to increase action on the climate crisis and reduce the environmental footprint of touring. With a focus on engaging fans in environmental and social causes, addressing carbon emissions, and taking steps to limit the tour's waste, Being Funny in a Foreign Language created positive results for people and planet.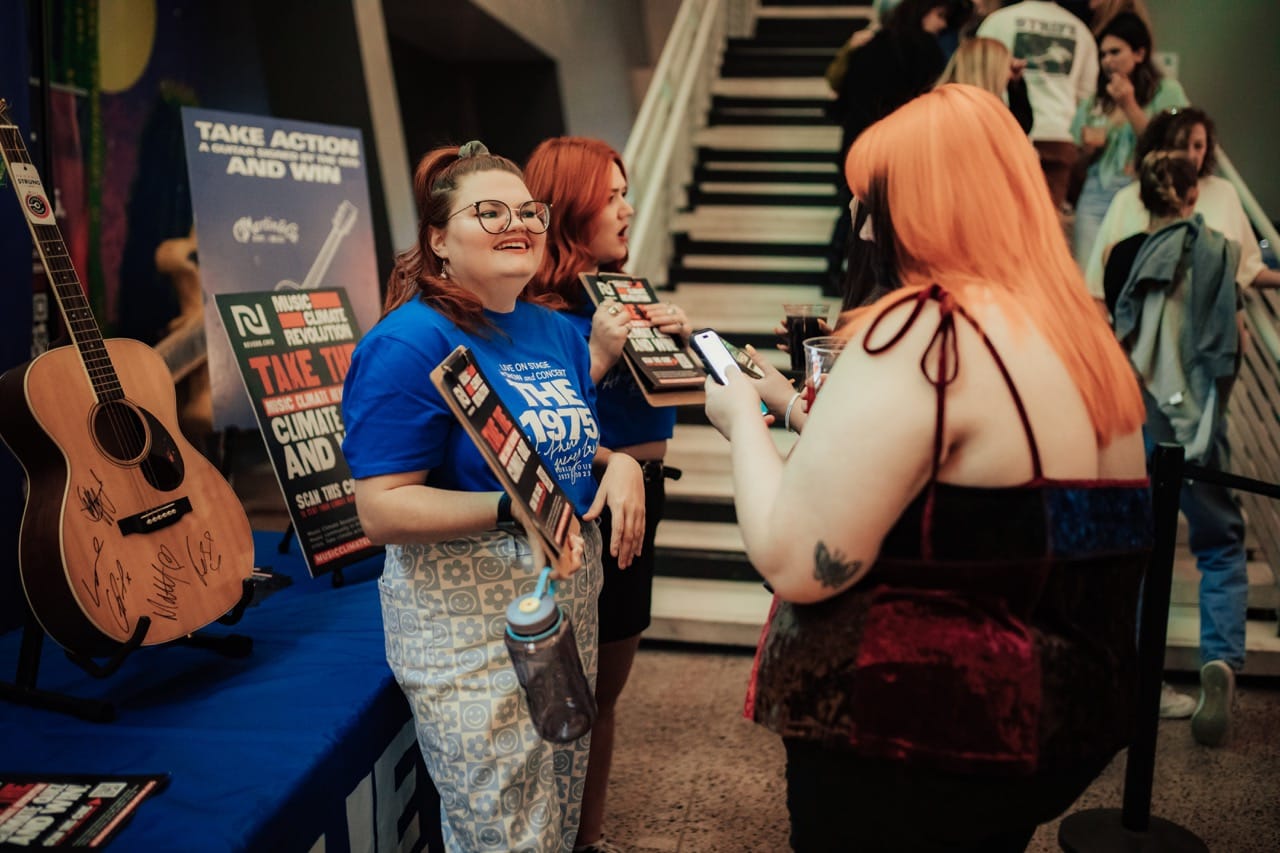 Fan Action
The 1975 Action Village
Each night on Being Funny in a Foreign Language, fans took meaningful action for people and the planet with REVERB in the 1975 Action Village. In all, fans took over 34,800 ACTIONS
8558

Donations for a custom The 1975 reusable water bottle

17,100

+ Single-use bottles were avoided by fans

2,434

 Music Climate Revolution Climate Quiz participants

7,500+

 Actions with

Calling All Crows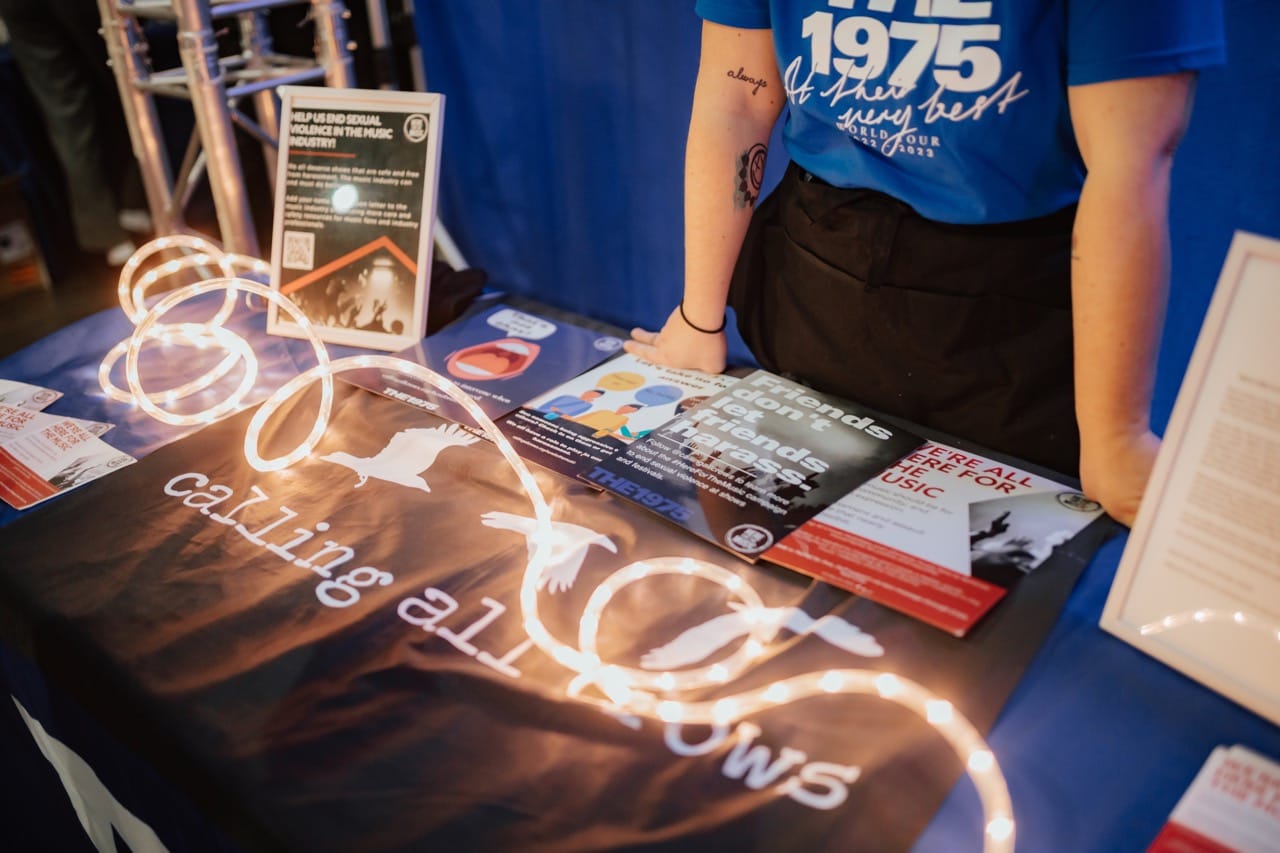 Fan Action
Calling All Crows
At all shows on the Being Funny in a Foreign Language Tour, local Calling All Crows centers were hosted in the 1975 Action Village. Calling All Crows is on a mission to connect and mobilize music fans to join feminist movements for justice and equality by raising awareness, taking action, and collectively working for social change.
In addition to engaging with thousands of fans at shows, each regional center was given a donation to support their work and end sexual violence in the music industry.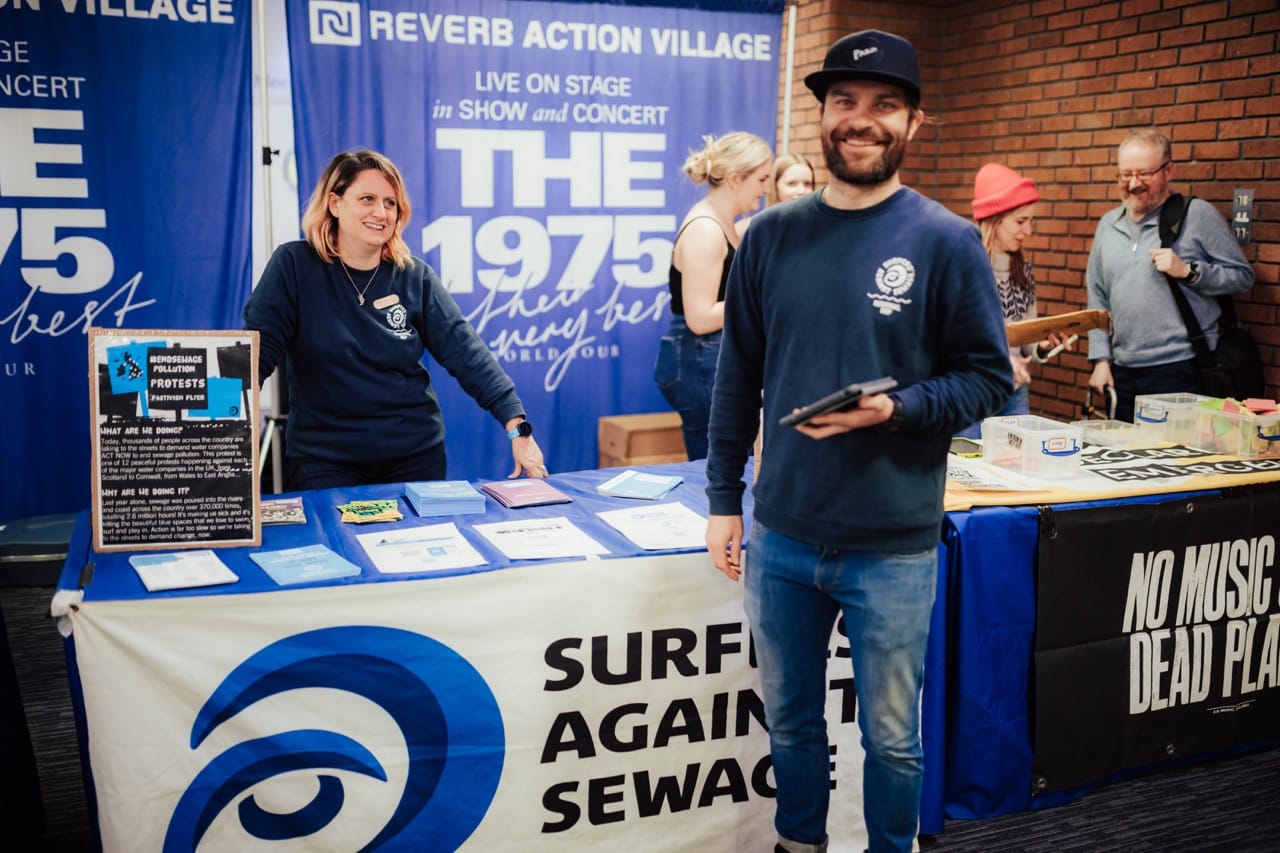 Fan Action
Local Groups
Community groups were hosted at the Action Village at every show to connect with fans about critical local issues.
UK/IE Local Groups
Captain Planet Foundation • Action Foundation
Climate Action Leeds • Climate Live
FoodCycle • Keep Northern Ireland Beautiful
Liverpool Friends of the Earth • Music Declares Emergency
Remedi • Surfers Against Sewage Brighton
The Parks Foundation • The Sherwood Forest Trust
Urban Green Newcastle
North American Local Groups
The Ally Coalition • Captain Planet Foundation
Calling All Crows • Community Farmers Markets
DFW Fuse • EQTX • HiTops • KC Care
LA LGBT Center • MKE LGBT Center
Oxfam • New Haven Pride Center • Persad Center
Rainbow Railroad • Sage/Metro Friendly House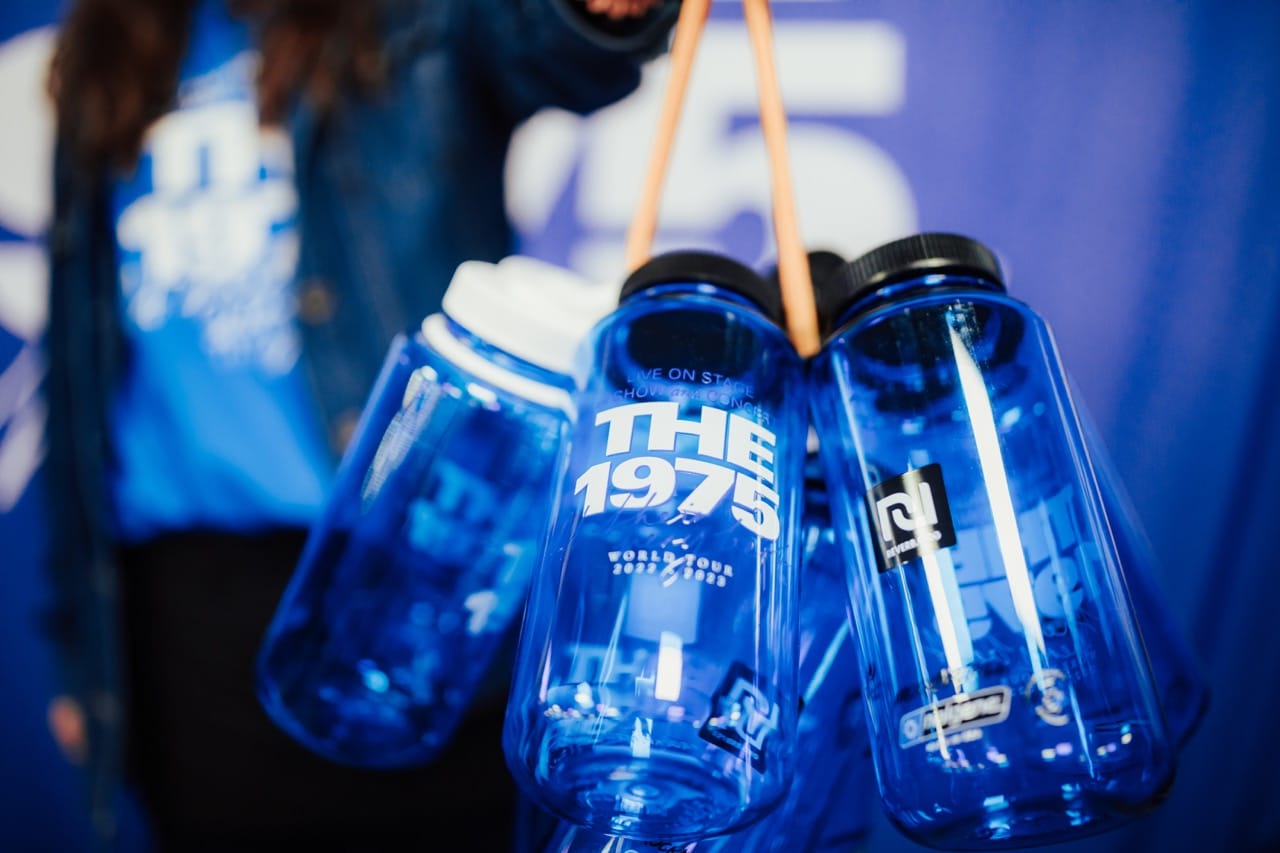 Tour Sustainability
Single-Use Plastic Reductions
36,000+ SINGLE-USE PLASTIC BOTTLES WERE AVOIDED on this tour by artists, crew, and fans.
Water Refill Stations set up for artists and crew backstage, in catering and on buses, and in main concourses for fans
Reusable Water Bottles and Insulated Mugs provided for artists and crew
Custom #RockNRefill Reusable Nalgene Bottles available to fans for donation
100% of donations supported nonprofits
Advance calls with venues led to 91% allowing fans to bring reusable water bottles
Reusable or Compostable Serviceware used in catering and tour buses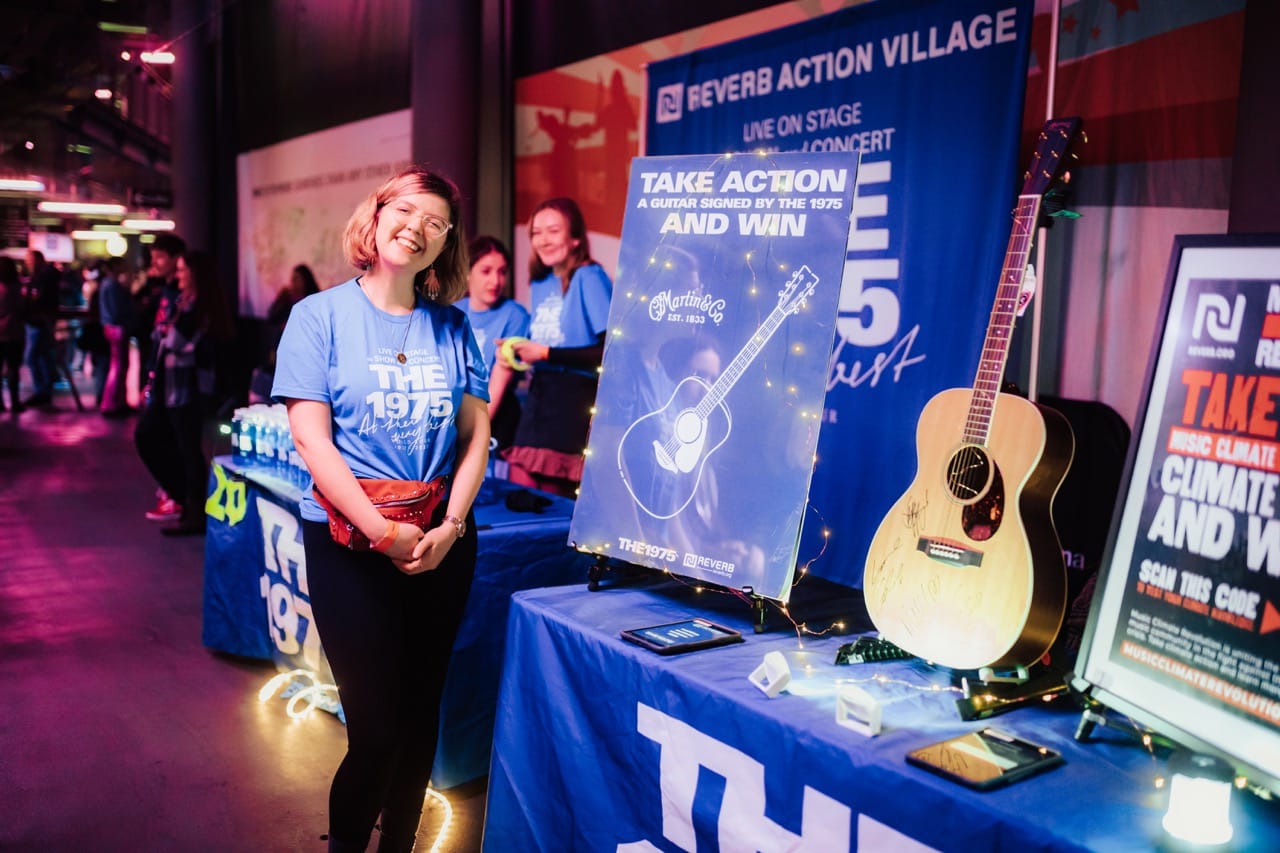 Tour Sustainability
Venue
REVERB connected with venues prior to the tour to support existing on-site sustainability efforts, discuss enhancements, and optimize plans to achieve best possible results. REVERB worked with all venues along the tour to request:
Water Refill Stations backstage and for fans
Sustainable Food options such as vegan entrees in concessions
Plastic Reductions from venues to reduce single-use plastic including: eliminating plastic cups in concessions • no plastic bags • paper straws only available upon request • carrying non-plastic water containers and service ware in concessions
Recycling for fans and backstage. REVERB ensured recycling was available backstage at every stop!
Compost options were assessed at every venue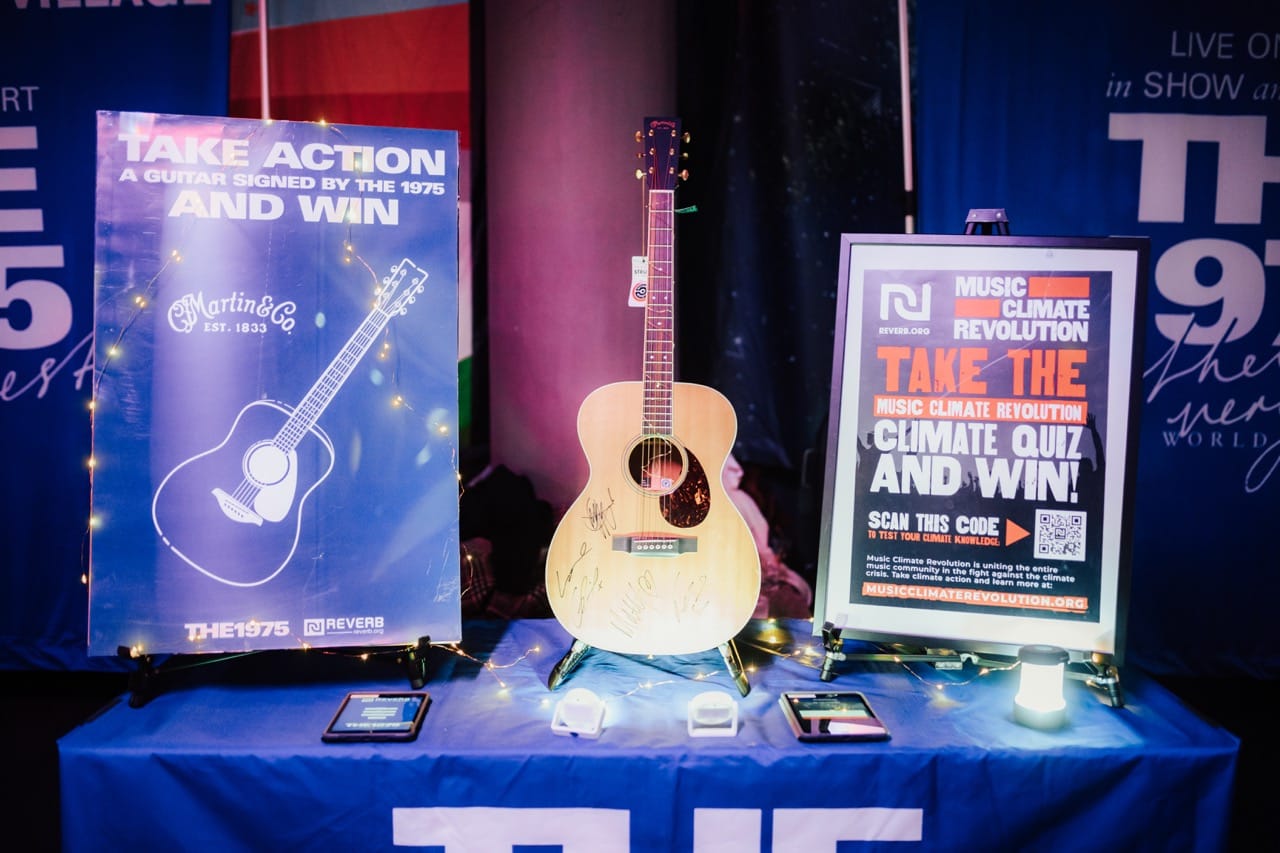 Tour Sustainability
Additional Sustainability Efforts
Enhanced Recycling and Composting

Excess catering food collected and donated

*

Battery Reclamation & Donation:


• Usable batteries donated to shelters
• Dead batteries properly recycled

Unused Hotel Toiletries Donated

to shelters (otherwise they end up in landfills)
THANK YOU!
We want to thank everyone that made this tour so impactful for people and the planet, especially
The 1975
Matty, Adam, Ross, George
Jamie Osborne and all at Dirty Hit
Courtney Kiara Boyer
Calling All Crows
Josh Barnes, Maarten Cobbaut, Jack Dunnett, Sim Klugerman, Judit Matyasy, and the entire Touring Crew and Musicians
All REVERB Volunteers
All the fans that took action with us!