IMPACT REPORT
Lollapalooza is committed to supporting nonprofit organizations dedicated to improving the quality of life for generations to come, and to making their event as sustainable as possible. REVERB partnered with Lollapalooza to present front of house sustainability programs Rock & Recycle, Divert It, and Filling Stations!
IMPACT HIGHLIGHTS
23,000+ GALLONS OF RECYCLING
COLLECTED THROUGHOUT THE FESTIVAL

450+ VOLUNTEERS
HELPED TO IMPLEMENT SUSTAINABILITY PROGRAMS

1,800+ VOLUNTEER HOURS
POWERED MULTIPLE SUSTAINABILITY EFFORTS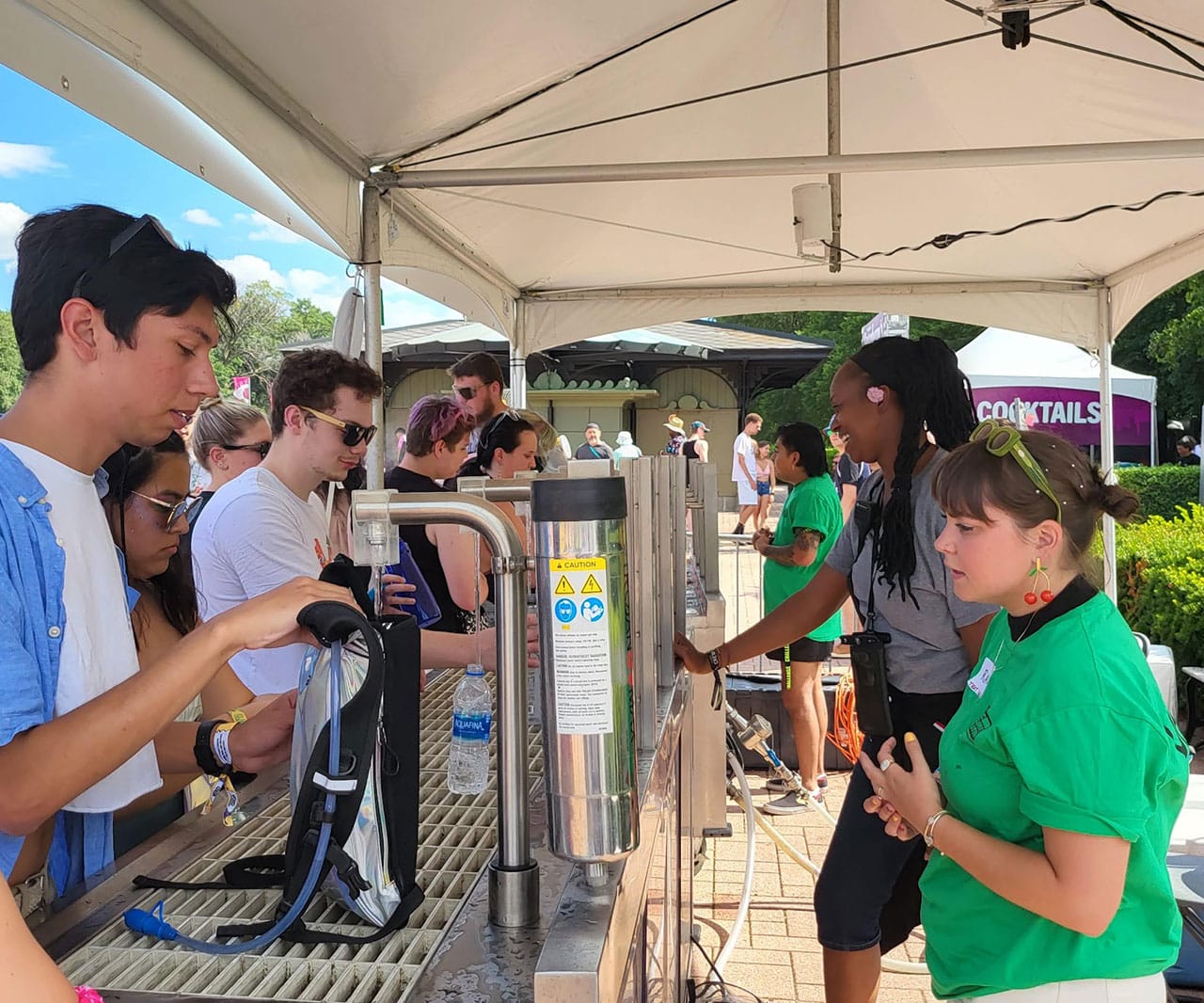 Sustainability Efforts
Filling Station
Volunteers helped to keep fans hydrated and reduce single-use plastic water bottle waste at Lollapalooza.
Volunteers welcomed fans, kept lines moving, and helped inform attendees about all the sustainability efforts at the festival. Tens of thousands of fans used the water stations throughout the weekend.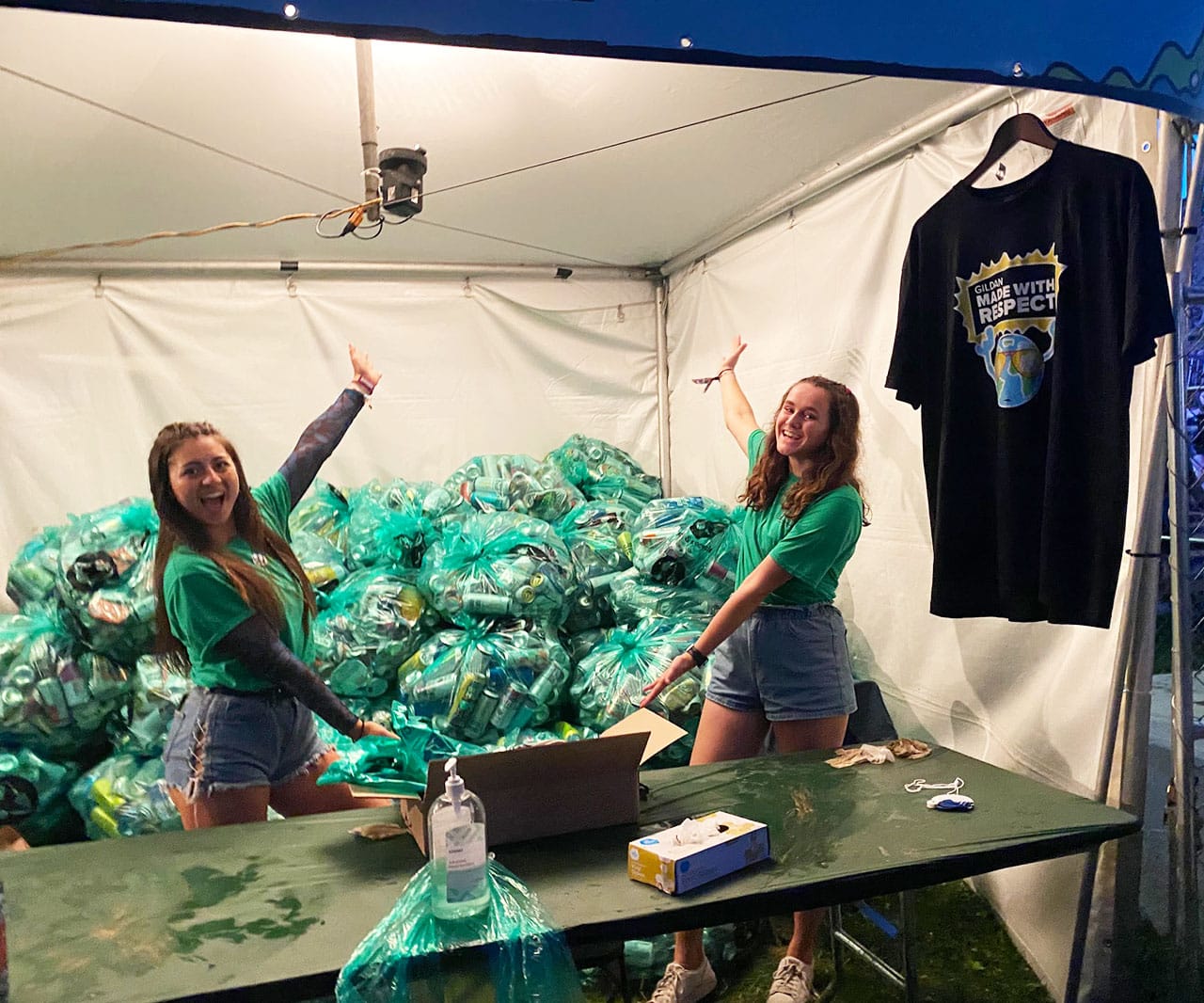 Sustainability Efforts
Rock & Recycle
Volunteers helped fans increase recycling at Lollapalooza. Fans were encouraged to fill specially designated recycling bags with cans and bottles they found throughout the festival grounds. Anyone who returned a full bag received a collectible Gildan sustainable t-shirt for their efforts.
1,835 FANS ENGAGED WITH THIS PROGRAM
23,855 GALLONS OF RECYCLING WERE COLLECTED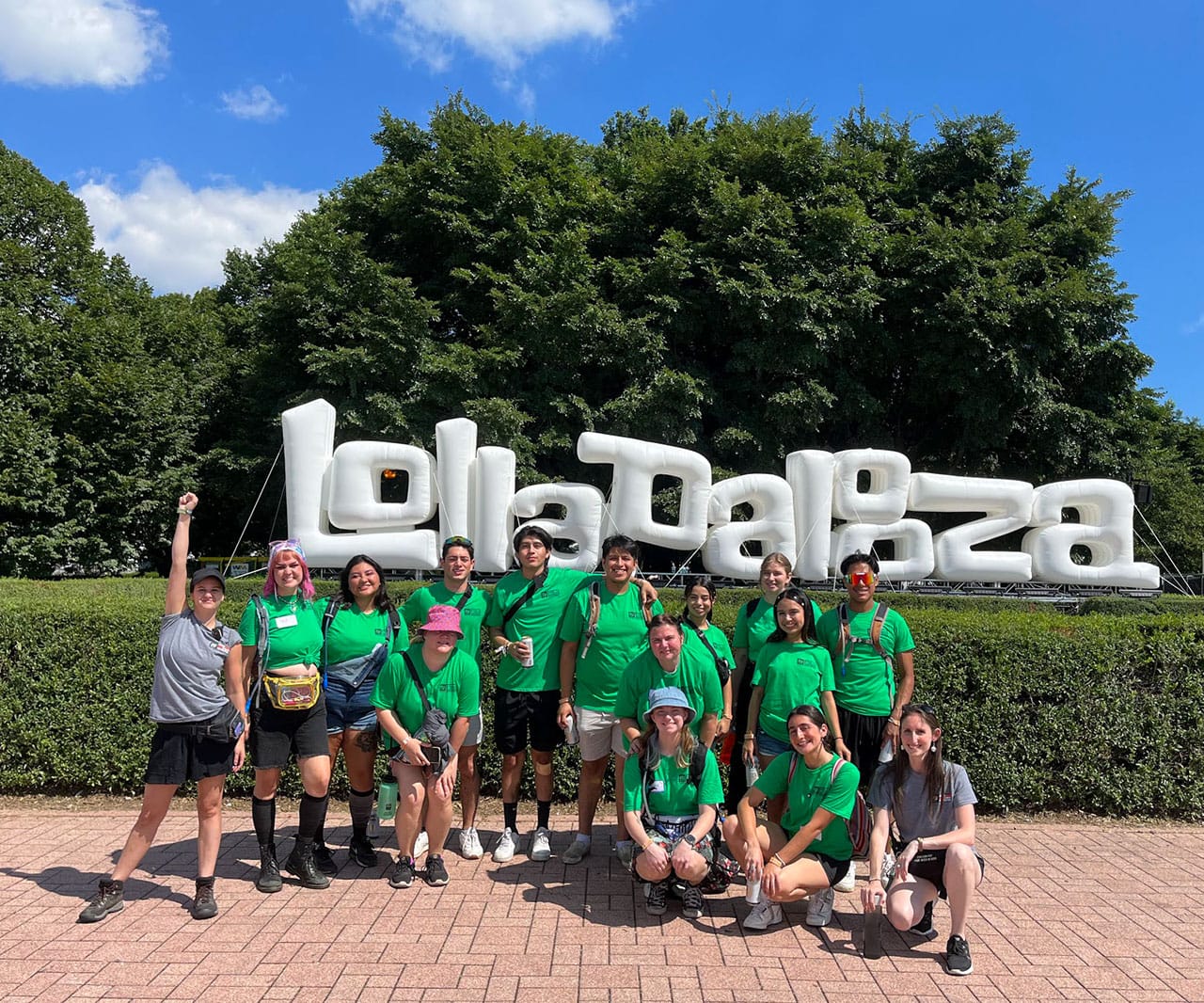 Sustainability Efforts
Divert It!
Stationed at waste collection areas throughout Grant Park, volunteers assisted fans in separating their waste into compost, recycling, and landfill diverting thousands of pounds of waste from landfill.
Thanks
Thanks for everyone that helped to make the festival more sustainable, especially:
Lollapalooza
C3 Presents
Barnstorm
Gildan
Dream.org
All the fans that took action!