Bringing people together to help communities.

Rolling Up Our Sleeves
We work with artists and fans to support communities through service projects while out on tour.
Volunteerism has always been a big part of our mission and our core belief that many people deciding to make a difference is what leads to real change. We bring this ethos with us our on tour, bringing together artists and fans to take action to create a better world for people and the planet through direct action on service projects.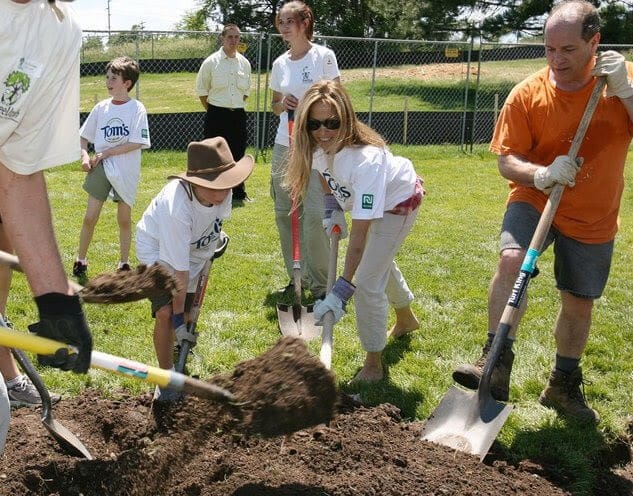 We've worked with dozens of artists including Maroon 5, Dave Matthews Band, Dispatch, Guster, Jason Mraz, Sheryl Crow, and many others on community projects across the country. The projects have ranged from tree plantings to community, beach and park cleanups to rehabbing a teen center, always with the focus on bringing together our community to do something good in other communities.
Follow REVERB on social media and keep an eye out for updates on our site for the latest opportunities to take action with REVERB at a service project.