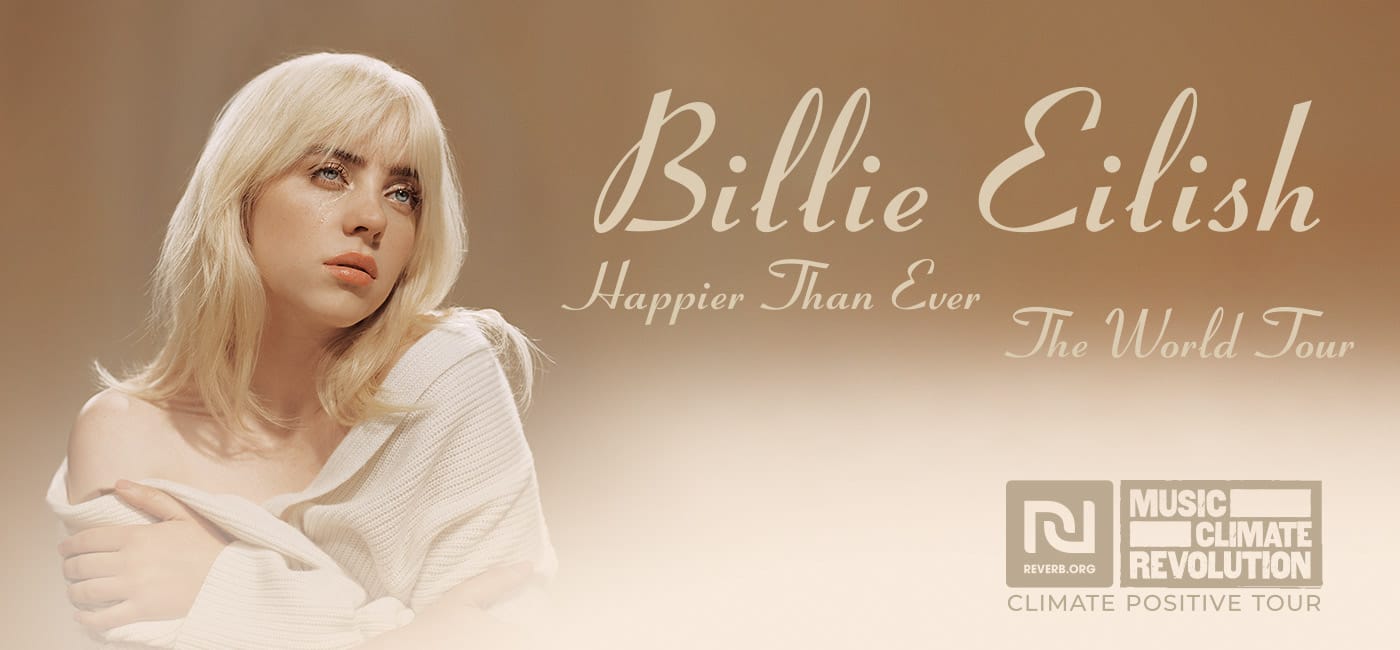 Volunteer for Billie Eilish
Happier Than Ever Tour – North America!
APPLY TO JOIN THE REVERB VOLUNTEER TEAM ON THE BILLIE EILISH TOUR!
Help promote REVERB's mission to encourage music fans to take action for people and the planet, support nonprofits, and much more!
Volunteers will join us an hour before doors to the venue open and work until just before Billie Eilish takes the stage.
Volunteers get to see Billie Eilish perform and receive a t-shirt in exchange for their hard work. Please note that all volunteers must be at least 18 years of age.
To apply, fill out the application to the right. Before applying, please check out the FAQs regarding volunteering for REVERB. *When selecting your t-shirt size, please select the size you'd like to wear at the show.*
Thanks again for your support and your interest in volunteering with REVERB!
---
PLEASE NOTE: REVERB Health and Safety Protocol
We respectfully request that all REVERB volunteers be fully vaccinated against COVID-19 and/or provide proof of a negative COVID-19 test obtained within 48 hours of the concert at which they are volunteering. If a venue or tour requires attendees to be fully vaccinated to enter, we default to that policy.
Volunteers will need to show a copy of their vaccine card or proof of a negative test when checking in to volunteer.
Additionally, we encourage all volunteers to wear a mask, and require that all volunteers wear a mask when in an enclosed space (indoor venues, tents, restrooms). Unvaccinated volunteers who provide a negative test must wear a mask upon entry and remain masked for the duration of the event.
Masks must be properly fitted covering a person's nose and mouth. Note that neck gaiters and bandanas are NOT sufficient face coverings.
Volunteers unable to meet these requirements forfeit their volunteer position and pass to watch the show.
These protocols are subject to change as per artist, venue, local, state, and federal requirements.
Thank you! It's our goal to keep everyone safe so that concerts can continue!
Volunteer Application
Complete the form below to apply as a volunteer.
An error has occured with the form submission