Reverb
unCHANGEit Case Study: The Lumineers
The Lumineers 2020
The Lumineers and REVERB partnered to make their 2020 tour climate positive, a commitment to not only offsetting the carbon footprint but also going beyond that to offset 150% of the tour and fan carbon impact.
IMPACT
6,300+ TONNES OF CO2 ELIMINATED
EQUIVALENT TO REMOVING 1,361 CARS FROM THE ROAD FOR ONE YEAR
CLIMATE POSITIVE TOUR
THIS TOUR ELIMINATED 150% OF TOTAL EMISSIONS
$280,000+ RAISED
TO SUPPORT CLIMATE CHANGE FIGHTING EFFORTS AND OTHER CAUSES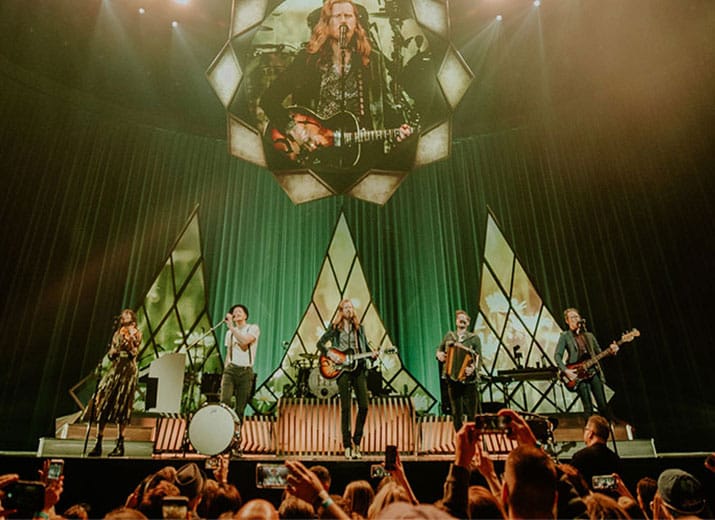 TACKLING CARBON EMISSIONS
In addition to taking steps to reduce carbon emissions on tour, The Lumineers and REVERB tracked and calculated the emissions from all:
FLIGHTS
HOTEL ROOM STAYS
VENUE ENERGY USE
TRUCK & BUS DRIVES
FAN TRAVEL TO AND FROM SHOWS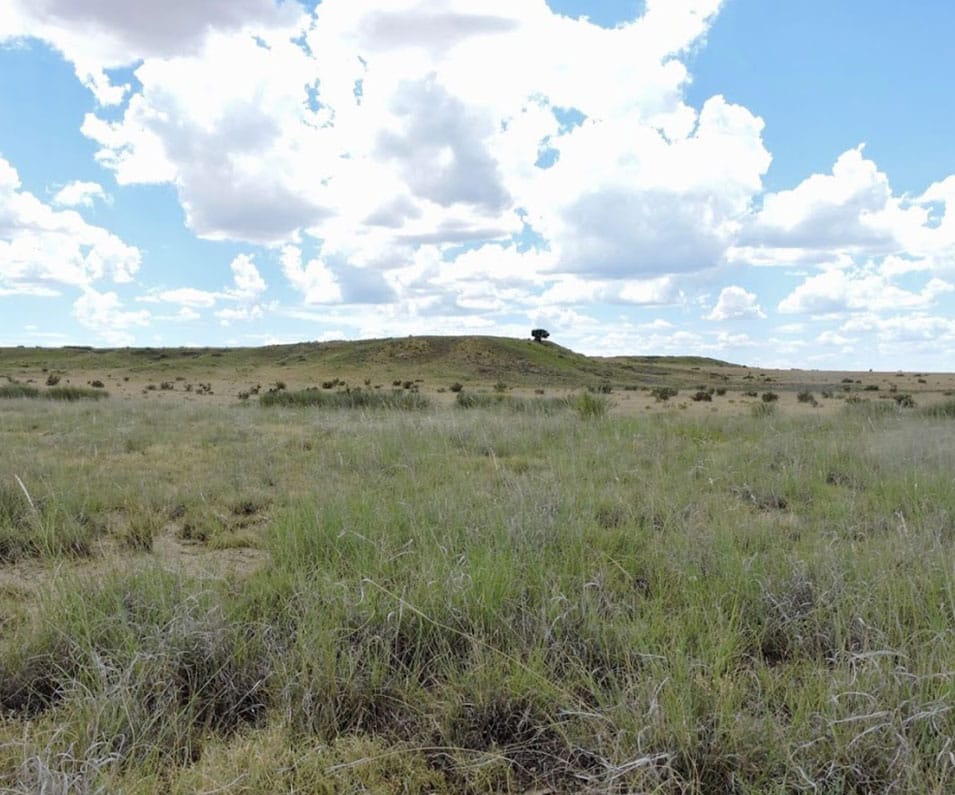 CLIMATE POSITIVE TOURING
The Lumineers committed a portion of ticket sales to offset 150% their tour's carbon footprint to achieve climate positivity. This resulted in the elimination of 6,300+ Tonnes of C02.
Their efforts supported the Medford Spring Grassland Conservation which protects ecologically important grasslands in Colorado from cattle grazing allowing the area to continue to store a massive amount of carbon.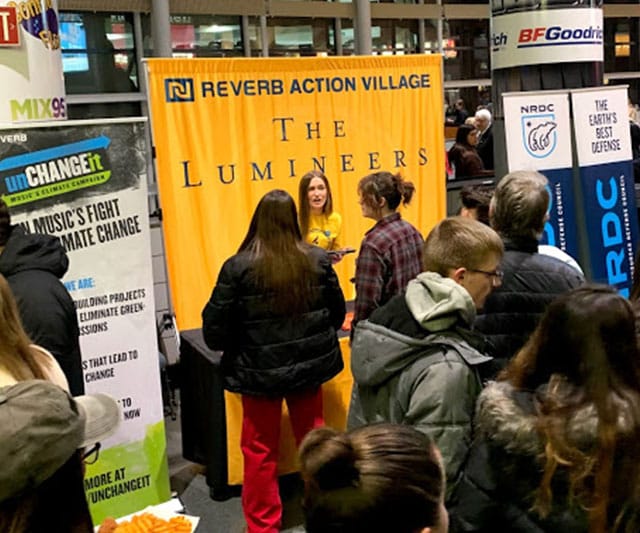 FAN ACTIONS
The Lumineers fans took over 18,000 actions for people and the planet at shows, including:
Demanding climate action with tour partner NRDC
Refusing single-use plastic with #RockNRefill
Supporting addiction recovery with Shatterproof
Taking action on homelessness with local nonprofits in each market
We all have an opportunity to make a positive impact in the fight against climate change. See more unCHANGEit impact studies