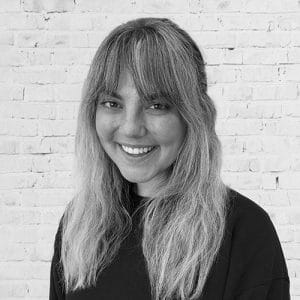 MJ Gautrau
Staff

Social Media & Multimedia Manager
MJ is REVERB's Social Media and Multimedia Manager! Here she's able to marry all her interests: music, multimedia creation, and SAVING THE PLANET!
MJ earned her B.A. in Psychology and M.A. in Social Psychological Sciences from the University of Maine. Her research focused on gender, bias, and discrimination. During her time at uni, she directed UMaine's premier mixed a cappella choir, worked in literally every student life office, and somehow found time to pick up Norwegian.
MJ is incredibly passionate about the environment. Having grown up nestled in the mountains of Lake City and Durango, Colorado, teaching outdoor education in New Hampshire's White Mountains and rising early for Acadia sunrises every chance she gets, her connection to the environment is deep and personal. Ask any of her friends where she is and they will respond "probably in the woods somewhere." She is so excited to be part of REVERB's mission to make the live music she loves better for the planet she loves.
In her free time, MJ enjoys hiking, live music, being outside, volunteering with kids in shelter systems by teaching music lessons, and spoiling her corgi-dog, Barney. She's also the best gluten-free & vegan baker in the state of Maine (unofficial title).
Staff
Board